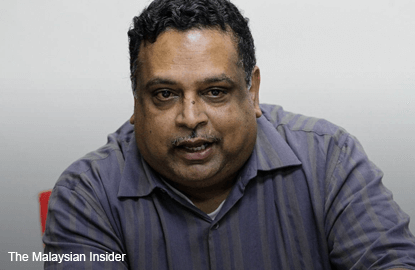 (Dec 3): Charles Morais, who wanted a second post-mortem conducted on the remains of his brother, murdered deputy public prosecutor Kevin Morais, has officially abandoned the move, said his lawyer Americk Sidhu.
"We have filed a notice of discontinuance because it is academic," Americk told The Malaysian Insider.
As such, he said there would not be any case management in the Kuala Lumpur High Court tomorrow.
On Nov 23, Charles filed an application to conduct a second post-mortem on Kevin's remains as the outcome of the first procedure was vague.
However, on the same day, Charles's estranged brother Richard had claimed the remains of Kevin from the Kuala Lumpur hospital.
 
It is believed that the remains were cremated soon after as Richard had also obtained a burial permit.
Charles had released an explosive statutory declaration on Nov 25, claiming that Kevin's death was linked to a charge sheet he was working on to prosecute a highly placed government official for corruption.
Charles also said he was very surprised that the authorities at the KL Hospital and the police appeared to have been complicit in allowing Kevin's body to be removed from the mortuary by Richard when they were fully aware that he (Charles) wanted a second post-mortem to be conducted.
Six men have been charged with Kevin's murder, while pathologist Dr R. Kunasegaran has been charged with abetment.
Kevin's body was found in a cement-filled steel drum in a swamp in Taman Subang Mewah in USJ 1, Subang Jaya, 12 days after his abduction on Sept 4. – The Malaysian Insider