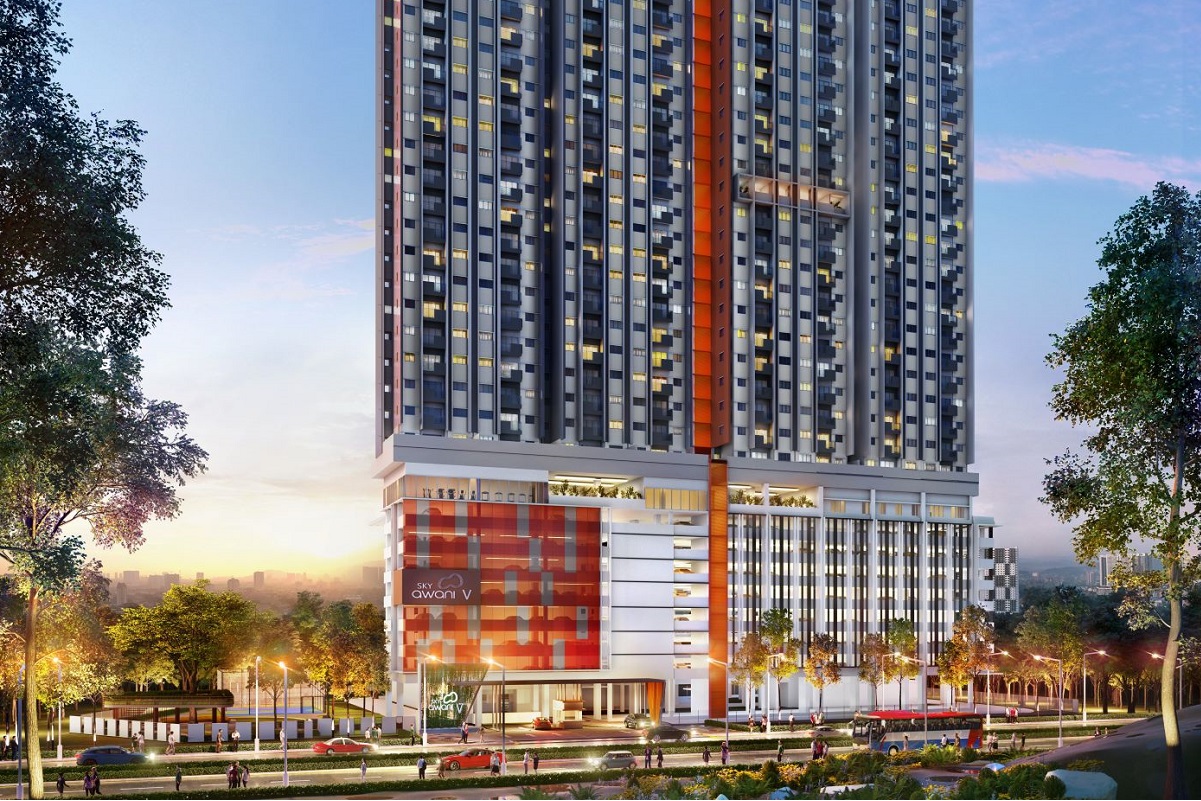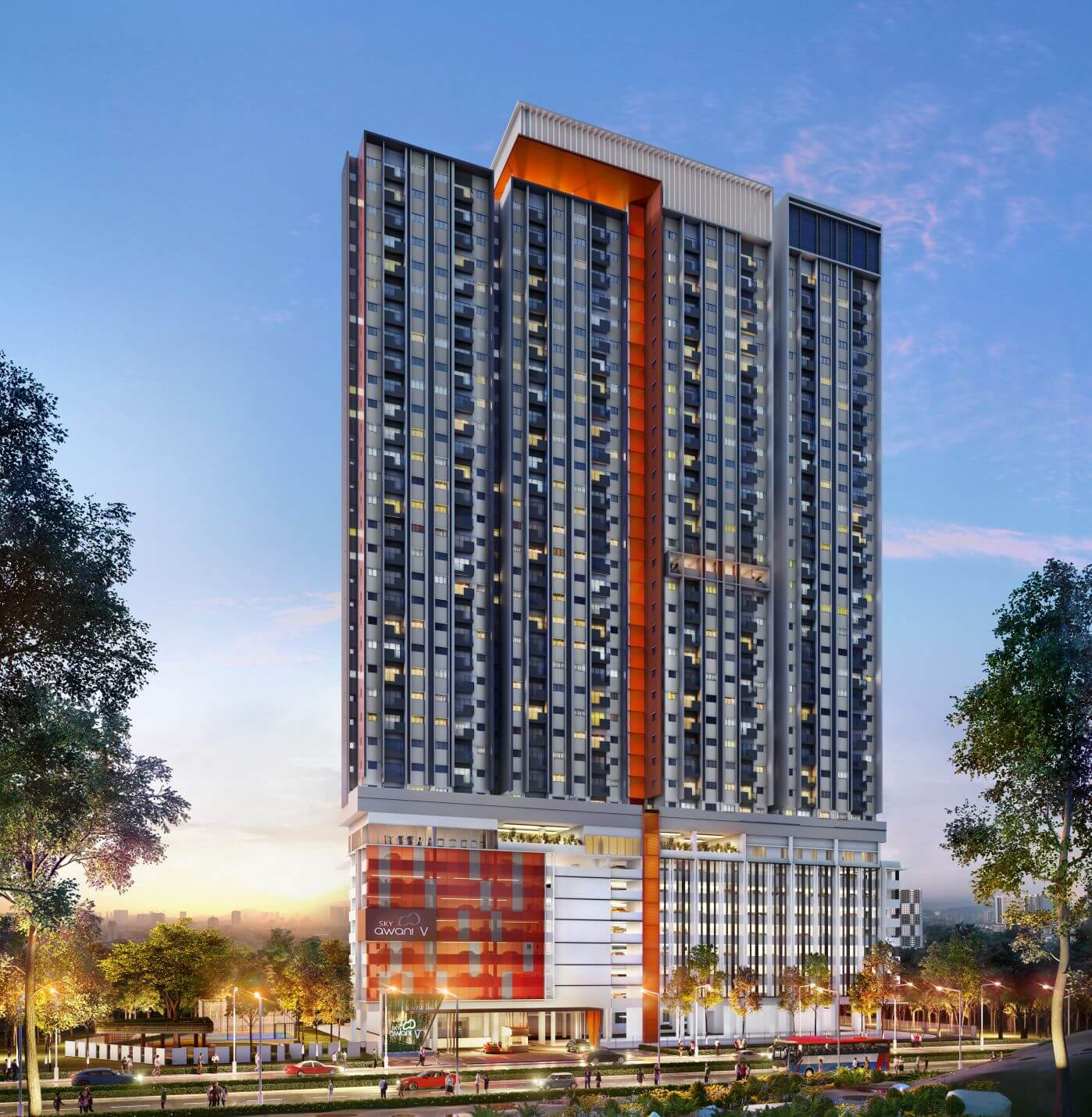 An artist's impression of SkyAwani. (Photo by SkyWorld)
KUALA LUMPUR (Oct 5): SkyWorld Development Group's latest affordable offering, SkyAwani V Residence in Sentul, has achieved a take-up rate of 95% during its launch via its newly launched online platform — Click2Own — on Sept 27. The online platform enables potential purchasers to select their desired units.
"We are proud to announce we are the first developer in Malaysia to facilitate the online unit booking process of a property via Click2Own that saves time as compared to conventional booking practices in the past, in line with the fast-paced lifestyle of those frequenting the city," said group chief operating officer Lee Chee Seng in a press release today.
Sited on a 2.06-acre parcel, SkyAwani V Residence comprises a total of 615 residential units in a 38-storey building. The units will come with three-bedroom and two-bathroom layouts with a built-up of 800 sq ft and a fixed selling price of RM300,000.
According to the developer, the process of booking a unit via Click2Own only took approximately ten minutes to complete; a far cry from time-consuming methods in the past, which include queuing up and gathering at a particular sales gallery.
"Post the ongoing pandemic, large crowds and gatherings are not recommended and hence to ensure the safety of purchasers, investors as well as the employees of SkyWorld, this revolutionary platform was created, offering a seamless, safe and snappy home booking process regardless of where one is," said Lee.
An hour-long Facebook live broadcast hosted by prominent television hosts Nadia Hasnan and Angel took place on SkyWorld's official Facebook page simultaneously as prospective purchasers secured their units on the Click2Own platform, in conjunction with an exciting contest. The session has received over 100,000 viewership. Winners of the contest will be announced on SkyWorld's official Facebook page today.