This article first appeared in The Edge Financial Daily, on July 30, 2018.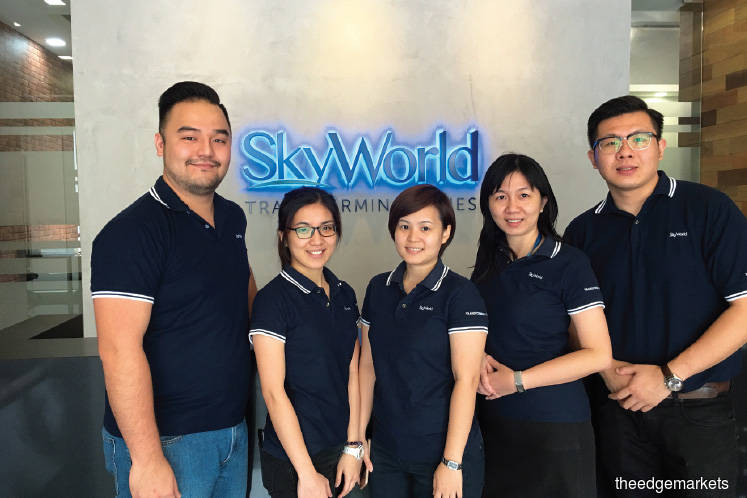 The team representing SkyWorld Development Sdn Bhd has a passion for doing great things together. The team is returning to The Edge Kuala Lumpur Rat Race for the second year running and has a whole lot of confidence.
"Last year was the first time we took part and it was a good experience. As newcomers then, we saw relationships strengthened through consistent care and support for each other during the race. The route of the city run was a complete — but pleasant — surprise to us," said a team member.
With the experience gained last year and after incorporating intense training into their busy schedules for at least a month now — in addition to their regular fitness routines — the team members feel well prepared for the race.
"To build stamina and endurance, we believe consistent workouts and training are very important. Here at SkyWorld, we encourage our staff to lead a healthy lifestyle through our yoga, Pilates and Zumba classes, besides other team sports to keep us all active," the team's representative said.
The company said it hopes to see more C-level participation in charitable events and take the lead in promoting awareness of doing good works while cultivating a corporate culture that is positive, productive and enjoyable.
"As a city community developer, we aim to transform the lives of the members of the community, especially the underprivileged. We believe the Rat Race is a good, meaningful platform for SkyWorld to continue its corporate social responsibility (CSR) initiatives," said the representative.
Since its establishment, SkyWorld has shown unwavering commitment to CSR initiatives using various resources and platforms.
The company will soon roll out the SkyWorld Foundation to help institutionalise its corporate charitable initiatives and raise public awareness of the plight of the less privileged in the country.
"Running for a cause is definitely a good and meaningful way to raise media and public awareness, and it does you good! We hope charity drives will help generate a sense of love and caring among Malaysians and inspire everyone to give what they can for the well-being of the underprivileged in society," said the team representative.