This article first appeared in The Edge Financial Daily, on December 3, 2019.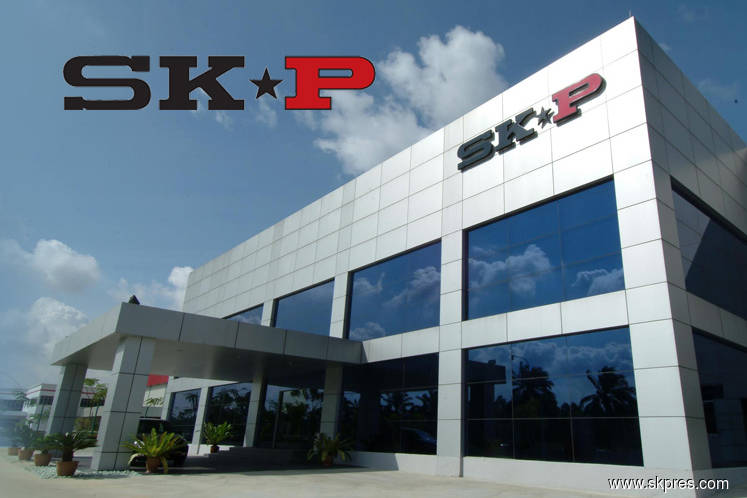 SKP Resources Bhd
(Dec 2, RM1.23)
Upgrade to outperform with a higher target price (TP) of RM1.40: SKP Resources Bhd reported a stronger quarter following a weak start to its new financial year, with a net profit of RM24.9 million (+34.8% quarter-on-quarter [q-o-q]) for the second quarter of financial year 2020 (2QFY20) on the back of a 34.3% q-o-q jump in revenue. While its cumulative first half (1HFY20) net profit of RM43.4 million only makes up 41% of our and 39% of consensus full-year estimates respectively, we deem this broadly in line with expectations given a healthier pickup in orders anticipated for the subsequent quarters, amply reflected in this strong sequential performance. The group's pursuit of a vertically integrated status is also a boon to margins, to kick in from FY20/21 onwards. While net margins slipped to 5.1% (1HFY19: 5.9%) in the interim on elevated operating costs, we expect the margins to normalise back to 6% in the coming financial year. We are increasingly optimistic about SKP's medium- to long-term growth prospects, underpinned by a relatively robust increase in job flows.
We upgrade our call to "outperform", with our TP also lifted to RM1.40 (RM1.12 previously) on an expanded 15 times multiple (12 times previously) to calendar year 2020 (CY20) earnings per share.
SKP's revenue of RM486.9 million for 2QFY20 (+2% year-on-year [y-o-y]; +34.3% q-o-q) is a clear indication of workflows resuming their normal order of business following the recent quarters' drop in orders from a certain key customer. Net profit for the quarter was a similarly healthy RM24.9 million (+34.8% q-o-q) though down y-o-y (-11.8%) owing to a slippage in margins from higher start-up related costs (for certain new product lines and/or its spending on SKP's printed circuit board assembly (PCBA)/battery pack qualification works).
SKP's PCBA business had already attained qualification for two products at the time of writing, with one or two others more likely  by this year end, we gather. It is understood that the group has also attained qualification for its battery pack of a certain product, with full production expected to commence by March/April next year. With the vertically integrated status finally obtained, net margins are anticipated to normalise back to the 6% levels, more so with the production lines of certain new products hitting optimal levels amid minimising start-up costs.
The group has, in the last six months, spent RM45.1 million on the purchase of equipment to expand its PCBA, injection moulding and engineering capabilities. It has a further RM45.6 million committed (RM37.1 million approved and contracted for; RM8.5 million approved and not contracted for). Its cumulative spending of RM90.7 million in capital expenditure this year alone speaks volumes of growth potential from the increased capacity utilisation, and improved production throughput, with the group indicating that this has been based on customer guidance. The group is also ready to undertake new contract works given its 30% space availability and RM248.2 million cash (and equivalent) holdings. — PublicInvest Research, Dec 2