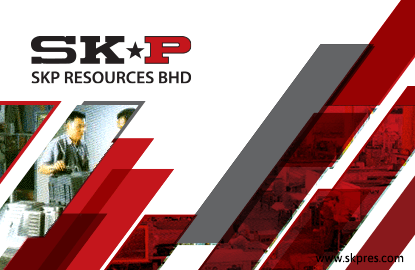 KUALA LUMPUR (July 15): SKP Resources Bhd has clinched a four-year contract worth RM500 million per annum — or RM2 billion in total — from its major customer Dyson Ltd to manufacture an electronic consumer product.
However, SKP Resources said it would be axing its five-year RM400 million per annum contract that was awarded by Dyson in May last year, for manufacturing cordless vacuum cleaners to "optimise limited labour resources following the government's move to freeze the hiring of foreign workers".
Meanwhile, it assured that its five-year RM600 million per annum contract to manufacture "a specific model of cordless vacuum cleaners" for the same customer — announced in September last year — remains unchanged.
"Having assessed the newly secured orders and discontinuation of the aforesaid item collectively, the group is confident that the overall contribution to the group's revenue and earnings for the financial year ending March 31, 2017 remains positive," the filing read.
SKP Resources is one of Dyson's contract manufacturers in Malaysia and assembles a range of Dyson products, including upright vacuum cleaners, hand dryers and bladeless fans.
It was reported on Feb 19 that the Malaysian government had decided to suspend the recruitment of foreign workers to Malaysia, including those from Bangladesh.
Deputy Prime Minister Datuk Seri Ahmad Zahid Hamidi had said the freeze would be enforced with immediate effect and would stay in force while the government reviews its two-tier levy programme for foreign workers.
SKP Resources closed unchanged at RM1.23 today, for a market capitalisation of RM1.44 billion.