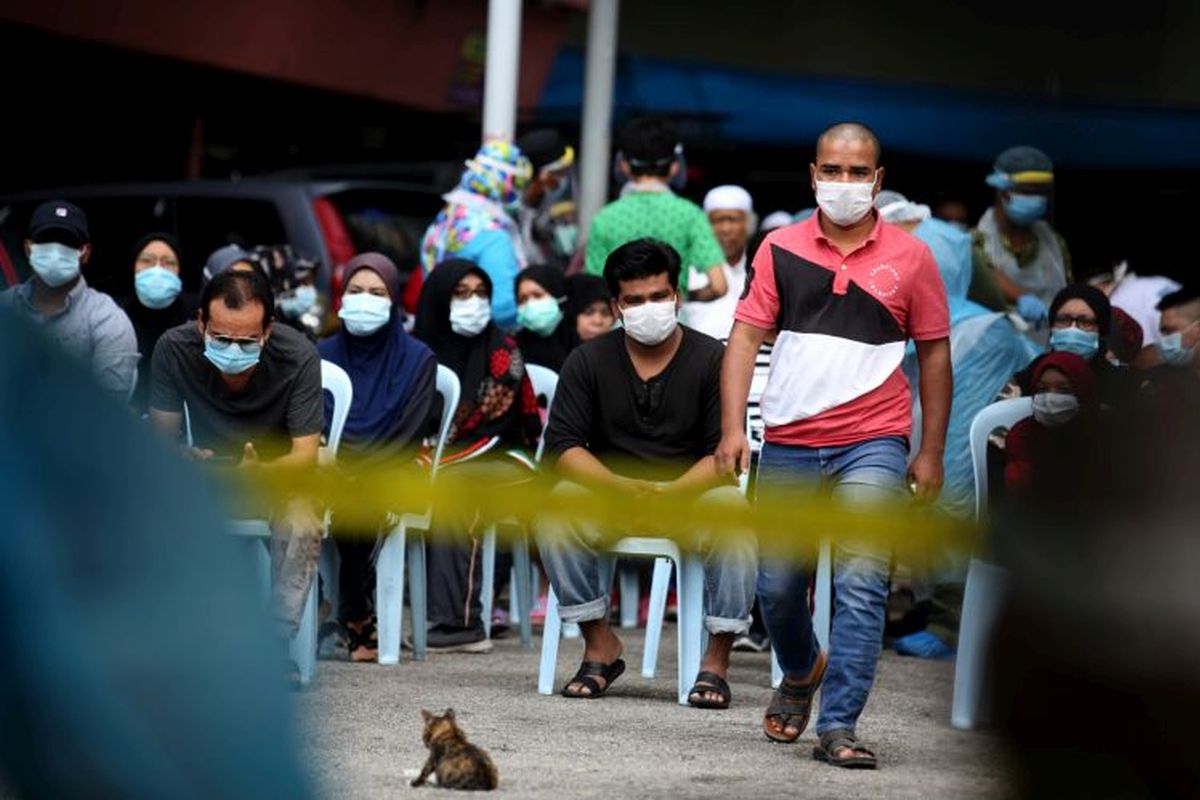 KUALA LUMPUR (Dec 11): Six new Covid-19 clusters were identified by the Ministry of Health in the past 24 hours as of noon today, with a total of 503 infections.
They included the Sungai Putus cluster in Klang with 427 positive cases. Erima, another Selangor-based cluster located in Gombak, recorded 29 cases.
Health director-general Tan Sri Dr Noor Hisham Abdullah said the index patients of the Sungai Putus cluster tested positive for Covid-19 on Dec 9, through massive screenings at the workplace involving a factory.
As of  yesterday (Dec 11), 2,001 individuals from the cluster had been screened and 427 of them tested positive, he said in a statement.
Of the 427 cases, 418 involved foreign workers while the remaining nine cases were Malaysians.
As for the Erima cluster, 83 individuals were screened, with 29 of them testing positive.
Another cluster detected today is the Jalan Berangan construction site cluster — involving the Lembah Pantai, Titiwangsa and Kepong districts in Kuala Lumpur — which recorded six cases.
The other clusters detected today are Langkasuka involving Kulai and Johor Bahru in Johor (14 cases),  Jalan College involving Seremban, Negeri Sembilan and Petaling, Selangor (11 cases), and  Sungai Keluang involving the Timur Laut, Barat Daya, Seberang Perai Utara and Seberang Perai Selatan districts in Penang (16 cases).
With the additional six new clusters today, the total number of Covid-19 clusters in the country stands at 407.
Meanwhile, a total of 217 clusters were deemed to have ended by the Ministry today, including  Taman Laut in Selangor, BMU in Melaka, and Ikhtisas involving Kelantan and Negeri Sembilan.
Malaysia today reported 1,810 new Covid-19 cases, lifting the nationwide total cases to 80,309.
Read also:
Covid-19: Malaysia logs 1,810 new cases, including 829 cases in Selangor