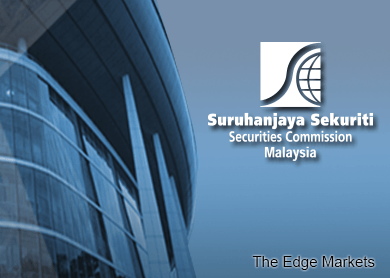 KUALA LUMPUR: The Securities Commission Malaysia (SC) yesterday announced six registered equity crowdfunding (ECF) platforms that will give small and medium enterprises (SMEs) and start-ups greater access to capital.
To start by the end of this year, the six platforms are Alix Global, Ata Plus, Crowdonomic, Eureeca, pitchIN and Propellar Crowd+.
SC chairman Datuk Ranjit Ajit Singh said the establishment of the ECF framework is a component of the authority's strategy to democratise finance.
"Over the years, Malaysia has developed a diversified and well-established RM2.8 trillion capital market, helping businesses to grow as well as financing long-term investments in the economy. However, for capital markets to be inclusive, SMEs and start-ups must also be able to obtain market-based financing," he said at the opening of the two-day Synergy and Crowdfunding Forum 2015 yesterday.
"Hence, it is timely to further widen access through innovation in financial technologies, such as ECF platforms," he said, adding that Malaysia is the first country in Southeast Asia that has come out with a regulated framework for ECF.
ECF is a new form of fundraising that allows start-ups and other smaller enterprises to obtain capital through small equity investments from relatively large numbers of investors, using online portals to publicise and facilitate such offers to crowd investors.
Under the ECF framework, an eligible issuer can raise up to RM3 million within a 12-month period. 
Earlier, the Synergy and Crowdfunding Forum 2015 was organised in collaboration with Malayan Banking Bhd, Multimedia Development Corp, Cradle Fund, Malaysian Business Angels and #edGY, a pull-out in The Edge weekly.
This article first appeared in The Edge Financial Daily, on June 12, 2015.