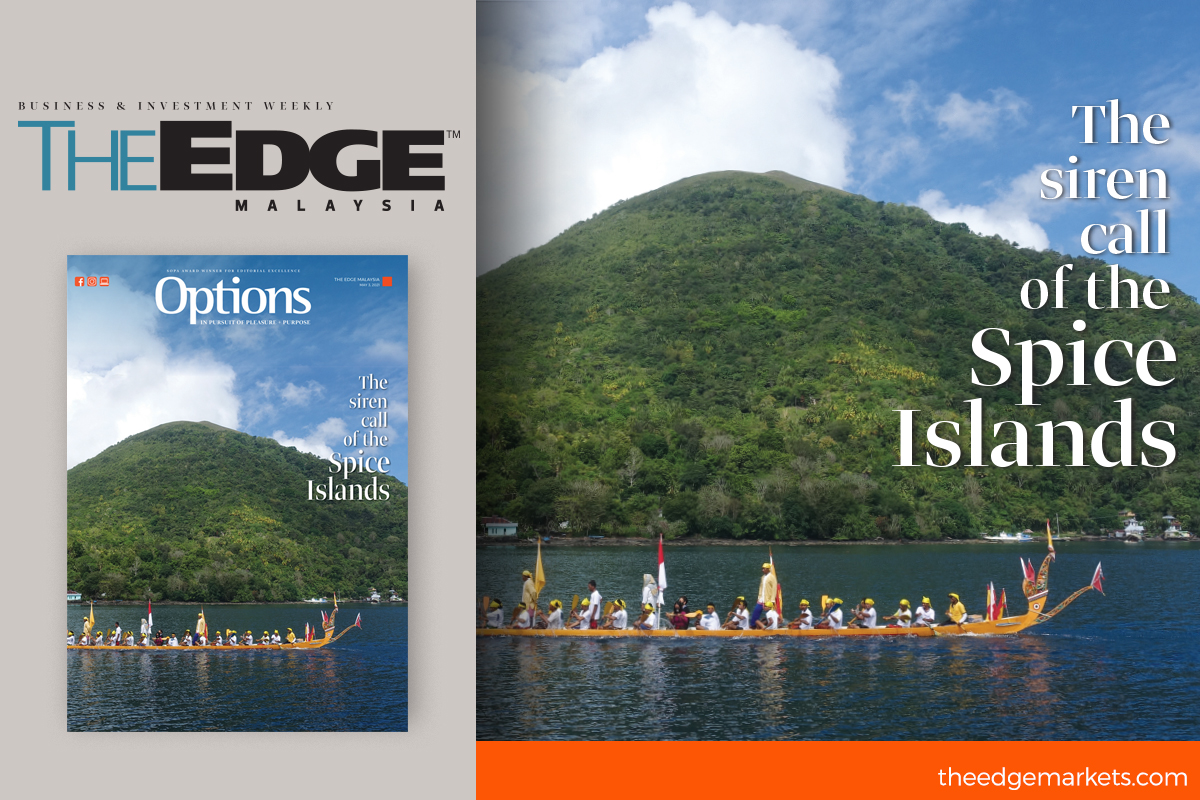 KUALA LUMPUR (May 2): Buoyed by the promise of history and adventure in Giles Milton's book Nathaniel's Nutmeg, Jarina Mohd Jani — a senior lecturer at the Faculty of Science and Marine Environment in Universiti Malaysia Terengganu — has been intrigued by the remote life in the eastern part of Indonesia known as the Banda Islands, or Banda for short. 
Banda was the magnet that attracted the great empires of the Old World to the East Indies. Moreover, the tiny island of Run or Pulo Run, a mere speck in the archipelago's western tip, holds its own weighty place in history as the island worth trading Manhattan (or New Amsterdam as it was known then) for. 
Remembering the massacre of the 44 Orangkaya on May 8 in 1621, Jarina recounts her journey of darkness and light through the mystical Spice Islands of Indonesia. 
Also in this week's issue, self-taught Chang Fee Ming — one of Asia's most celebrated watercolour artists — clues us in on his new collection of paintings from his recent travel to the eastern regions of Indonesia. His latest series captures his "snapshot" impressions of the Indonesian archipelago — his "Taman Indonesia" — similar to those miniature parks that have representative displays like Taman Malaysia in Ayer Keroh, Melaka.
On the international front, celebrated English interior designer Nina Campbell talks about her latest creative collaboration with luxury crafts shop Halcyon Days; while Zenith chief executive officer (CEO) Julien Tornare reveals a new chapter of watchmaking innovation with upgraded collections as well as pieces that honour the brand's iconic heritage designs.
Read more about it in The Edge Malaysia weekly's May 3 edition.
Save by subscribing to us for your print and/or digital copy.
P/S: The Edge is also available on Apple's App Store and Android's Google Play.