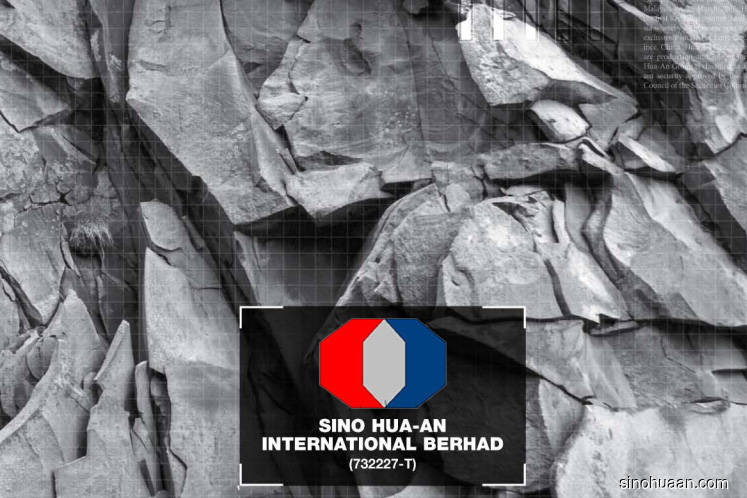 KUALA LUMPUR (Dec 3): With its intention to expand the group's source of revenue, Sino Hua-An International Bhd is buying the entire stake in technology company TouchPoint Group for RM72 million, cash.
Notably, this is following the revocation of its previous planned 51% stake acquisition in the company eight months ago.
With the completion of its new business acquisitions, Sino Hua-An will have three core businesses, namely food and beverage (F&B), digital solutions platform, and manufacturing of metallurgical coke.
Speaking to reporters at a media briefing here today, its executive chairman Tunku Naquiyuddin Tuanku Ja'afar noted that this acquisition is in line with Sino Hua-An's vision to be a digital transformation enabler in Malaysia, tapping into the fourth Industrial Revolution (IR4.0) whereby the company will lead the way with exciting and new business ideas and opportunities based on the latest technologies.
This acquisition of TouchPoint Group also comprises TouchPoint International Sdn Bhd and Wavetree PLT. TouchPoint Group is principally involved in research, development and providing professional services related to enterprise mobile applications and smart city platform and ecosystem enablement, including conducting businesses in payment, loyalty, e-wallet, analytics and other services.
"With the advancement in digital technology and the development of more sophisticated Artificial Intelligence (AI) that disrupt conventional businesses worldwide, this space is going to be one of the fastest growing industries," said Naquiyuddin.
"With this in mind, I am proud to announce that Sino Hua-An will now have a technology arm, and is ready to expand our business into a new growth area. Aside from being a potential profitable venture, this acquisition will bring a whole new set of expertise and knowledge that we are excited to expand into," he added.
When asked about the financial performance of TouchPoint Group, Sino Hua-An executive director Datuk Jared Lim Chih Li said the company is still profitable. However, he declined to disclose the figures.
Following this acquisition, which is expected to be completed by the end of this year, Lim noted that the company will be guaranteeing earnings before interest, taxes, depreciation, and amortisation (EBITDA) of no less than RM3 million for the 12-month period ended June 30, 2021.
In October 2019, the red chip company had completed its acquisition of Bistromalones Group, making Sino Hua-An the new owner of TGI Fridays and Teh Tarik Place franchises in Malaysia.
At 11.31am today, shares of Sino Hua-An were up half a sen or 3.85% at 13.5 sen, valuing the company at RM151.51 million.
Read also:
Sino Hua-An diversifies into tech and F&B, buys TGIF and Teh Tarik Place
Sino Hua-An to issue RM150m in redeemable convertible notes to fund business expansion