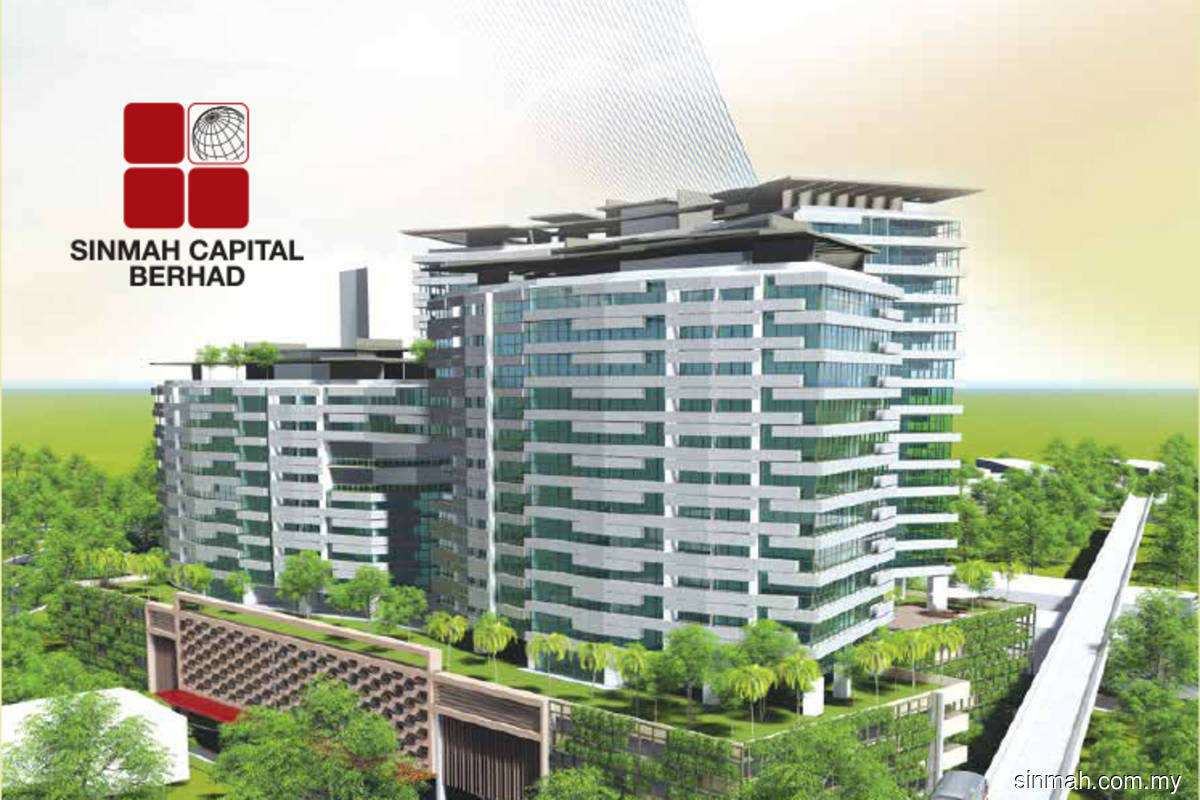 KUALA LUMPUR (April 20): Poultry and property development group Sinmah Capital Bhd is selling its poultry business to F.C.H. Holdings Sdn Bhd for RM2.9 million.
Sinmah said this is in line with the group's objective of streamlining its businesses to focus on property development as its growth prospect, moving forward.
The proposed disposal will also unlock the value and monetise Sinmah's investment in its wholly-owned subsidiary SM Broilers Sdn Bhd, with the proceeds earmarked for the development expenditure on the group's existing Taman Gambir Perdana mix project in Johor, which it said may allow the group to carry out its project in a more efficient manner.
SM Broilers is involved in poultry contract farming and trading of feeds, day-old chicks, medications and vaccines.
In a bourse filing on Wednesday (April 20), Sinmah said it has entered into a conditional share sale agreement (SSA) with FCH for the proposed disposal of 12 million shares in SM Broilers. The disposal consideration of RM2.9 million represents a premium of RM100,000 against the audited net assets of SM Broilers of RM2.8 million as at Dec 31, 2021, which translates to a price-to-book ratio of 1.04 times.
The proposed disposal is deemed to be a related party transaction that would require the approval of shareholders of the company at a general meeting to be convened, as FCH is owned by Sinmah executive directors Datuk Fong Kiah Yeow and Fong Ngan Teng, its director of property development business Datuk Fong Kok Yong, and Fong Choon Kai, who is a shareholder of Sinmah.
Asia Equity Research Sdn Bhd has been appointed as the independent adviser to advise the non-interested directors and non-interested shareholders of the company as to whether the proposed disposal is fair and reasonable.
SM Broilers slipped into the red in the financial year ended Dec 31, 2021 (FY21) with a net loss of RM10.42 million, compared with a net profit of RM1.66 million in the previous year, due to fair value adjustments on receivables of RM4.65 million and impairment loss on trade receivables of RM4.52 million. Revenue fell 10.8% year on year to RM88.46 million in FY21, from RM99.2 million in FY20.
Sinmah noted that the group's financial performance over the years had mainly relied on the poultry segment, particularly in the contract farming and trading of feeds, day-old chicks, medications and vaccines. However, its financial performance in recent years had declined as this core segment suffered from the low selling price of broiler chicken, coupled with increasing cost of poultry feeds.
"In contrast to the poultry segment, the property development segment of the group has been the major profit contributor for FY21, recording a profit of RM2.63 million.
To recap, in April last year, Sinmah had disposed of its entire equity interest in Sinmah Livestocks Sdn Bhd, which was involved in contract farming and trading of chicken feeds, day old chicks and vaccines, as part of its plans to streamline and focus on growing its remaining profitable businesses.
Barring any unforeseen circumstances, the proposed disposal is expected to be completed in the third quarter of 2022. UOB Kay Hian Securities (M) Sdn Bhd has been appointed as the principal adviser for the deal.
Sinmah shares closed 0.5 sen or 3.33% higher at 15.5 sen on Wednesday, bringing it a market capitalisation of RM52.33 million.