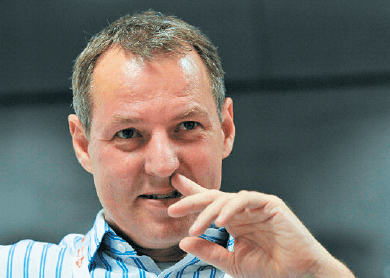 PETALING JAYA: The Badminton Association of Malaysia (BAM) has not made a decision on the men's singles participation for the World Championships in Jakarta this August.
Current National No 1 Chong Wei Feng and World No 41 Zulfadli Zulkiffli have qualified for the tournament that starts from August 10 to 16 on merit. However, the BAM prefers to send Datuk Lee Chong Wei who has a better chance of winning.
BAM coaching director Morten Frost said no decision had been made yet as the national body is waiting to see if the Badminton World Federation (BWF) gives Chong Wei a wild card entry.
"We will wait and see. We are waiting for the BWF and an announcement will be made soon," said Frost.
A source in the badminton fraternity said that it will be logical for the BAM to send Chong Wei to the World Championships — if there is intension to win the tournament — because after being suspended for eight months, the three-time All England champion is even more vicious and will be a strong contender for his first world title.
It is a tough decision for the BAM to make as both the other players have also worked hard and qualified on merit for the tournament, according to the source.
Meanwhile, Chong Wei has been included in the 20-player SEA Games squad. The two-time Olympic silver medallist will play for the team event but if there are developments in the next one month, he could participate in the individual event.
Frost said that for now, Wei Feng and Mohd Arif Abdul Latif will be playing the men's singles in the Singapore SEA Games from June 5 to 16.
"Anything can happen in the next one month and the good thing about the SEA Games is that we can change the list of players until the manager meeting, which will take place when the games draws closer."
The BAM is also looking to register Chong Wei for the US Open that starts on June 16. Frost said that this is the main reason why the BAM has opted for Chong Wei to play only in the team event of the SEA Games — it finishes earlier and Chong Wei will have time to prepare for the US tournament.
At the same time, the national players are leaving for Dongguan, China today for the Sudirman Cup, which Chong Wei is also participating. The BAM has targeted a quarter-final spot.
The 2015 SEA Games badminton squad: Men: Lee Chong Wei, Chong Wei Feng, Mohd Arif Abdul Latif, Iskandar Zulkarnain Zainuddin, Goh V Shem, Tan Wee Kiong, Teo Kok Siang, Mak Hee Chun, Chan Peng Soon and Tan Aik Quan.
Women: Tee Jing Yi, Ho Yen Mei, Lim Yin Fun, Goh Jin Wei, Vivian Hoo, Woon Khe Wei, Amelia Anscelly, Soong Fie Cho, Goh Liu Ying and Lai Pei Jing.
This article first appeared in The Edge Financial Daily, on May 6, 2015.