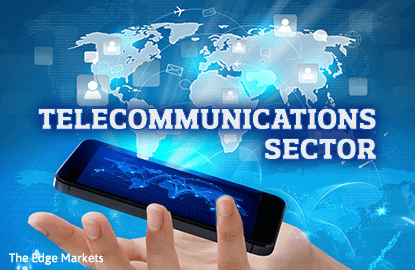 SINGAPORE (Nov 17): The Info-comm Media Development Authority has pre-qualified MyRepublic and Australia-based TPG Telecom for the New Entrant Spectrum Auction, which is expected to complete by year-end. AirYotta did not meet the screening requirements and would not be participating in the auction.
RHB's Singapore research team points out that the pre-qualified names were "consistent" with their earlier forecasts.
"We think TPG stands an equal chance to wrestle the combined 60MHz of spectrum (900MHz and 2300MHz TDD-LTE spectrum) given its commendable track record as a telco or broadband service provider in Australia, with a good financial standing," says the brokerage in a note on Thursday.
RHB believes that competition among the telcos will heat up with the new entrant, but remains sceptical that the new player would be able to meet the strict quality of standards and the requirement of nationwide coverage by Oct 2018, without domestic roaming.
RHB's forecasts for the three incumbent telcos remained unchanged as the brokerage had already accounted for the impact of a fourth telco. RHB has a neutral rating on the telecommunication sector and all three telcos. Its target price remains at S$4 for Singtel, S$3.75 for Starhub and S$2.55 for M1.
To recap, IMDA announced on Wednesday that they had considered if the prospective new entrants "satisfy the 'fit and proper person' criteria, particularly whether they have the management skills, competencies and operational experience in deploying and operating a public telecommunication network and in providing retail telecommunication services to consumers and enterprise users".
IMDA also considered if the new entrants had the "financial, technical and engineering capabilities required to establish a telecommunication system" to provide 4G services, and added that the pre-qualification did not amount to an "endorsement or approval of the pre-qualified companies' business plans".
"The success of the fourth MNO will ultimately depend on how it innovates and competes in the market, and how it invests to keep pace with new technologies in a fast evolving market", said IMDA.
Shares in Singtel are trading 4 cents higher at S$3.70, while shares in Starhub and M1 are trading lower at S$2.99 and S$1.99 respectively on Thursday.