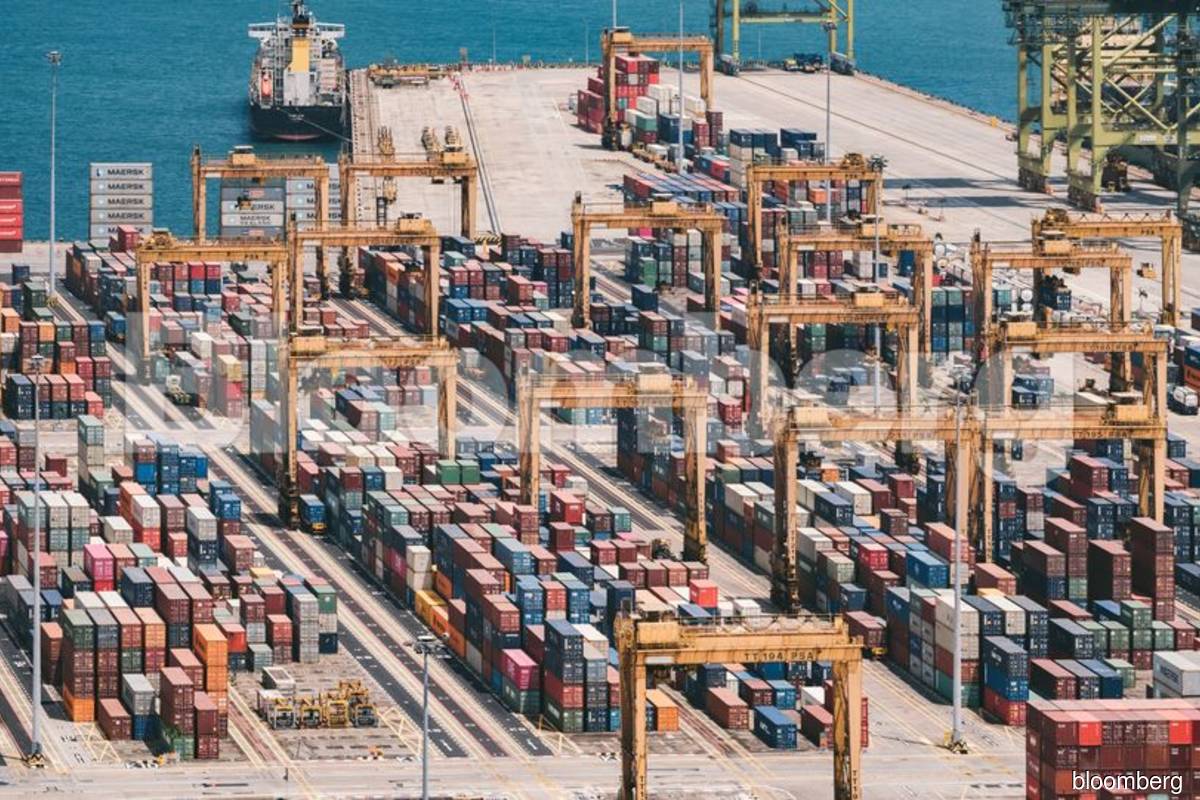 SINGAPORE (Sept 17): Singapore's export growth quickened in August, buoyed by rising demand from China and a pickup in key electronic shipments.
Non-oil domestic exports grew 7.7% from a year ago, Enterprise Singapore said in a statement Thursday, far higher than the 3.3% median estimate in a Bloomberg survey of economists. Compared with the previous month, exports surged 10.5%, against a median estimate of 2.2%.
Singapore's export growth accelerated as demand for electronics gained
Key Insights
The data shows demand for electronics is holding up, with shipments climbing 5.7% in August from a year ago. That reinforces the view of a rebound in Asia's electronics, as sales of semiconductors and computers in countries like South Korea and Taiwan also climb.
Singapore's exports to China surged 24.5% in August from a year ago, after declining 5.4% in July. Other notable gains last month were to the European Union, US and Taiwan.
The recovery in exports indicates the economic slump in the second quarter probably eased this quarter. Still, the government is forecasting a full-year contraction of 5% to 7% in 2020.
What Bloomberg's Economists Say
Demand from China staged a strong comeback after a lull during the pandemic. Once pent-up demand is satisfied, momentum going forward will hinge on employment prospects in Singapore's key markets. — Tamara Mast Henderson, Asean economist
Exports of non-electronics goods also picked up. Non-monetary gold shipments surged 55.1% in August from a year ago amid reports of increased demand for the metal as a safe-haven asset. Pharmaceuticals rose 5.6% year-on-year.