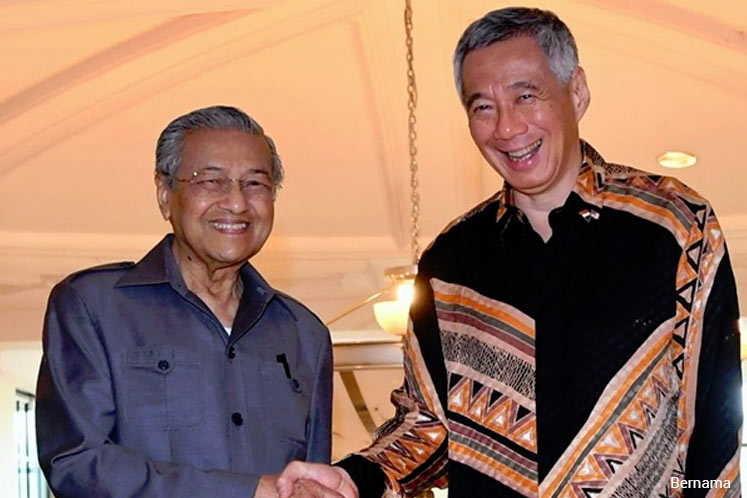 SINGAPORE (March 28): Singapore Prime Minister Lee Hsien Loong will meet his Malaysian counterpart Tun Dr Mahathir Mohamad in Putrajaya early next month at the 9th Singapore-Malaysia Leaders' Retreat, according to a newspaper report.
The Straits Times reported, quoting Singapore's Ministry of Foreign Affairs, that Singapore has agreed to the Malaysian proposal to have the retreat on April 8 and 9.
This latest edition of the leaders' retreat was to have been held in November last year but was postponed.
Dr Mahathir was here last November for the 33rd ASEAN Summit and Related Summits, which Singapore, as the ASEAN chair, hosted for five days from Nov 11.
The eighth edition of the retreat was held in the republic in January 2018. The annual meeting, alternately hosted by the two countries, is a vital mechanism to strengthen relations and find solutions for bilateral issues.
Malaysia and Singapore are in the midst of solving issues, among others, related to airspace and maritime borders. - Bernama