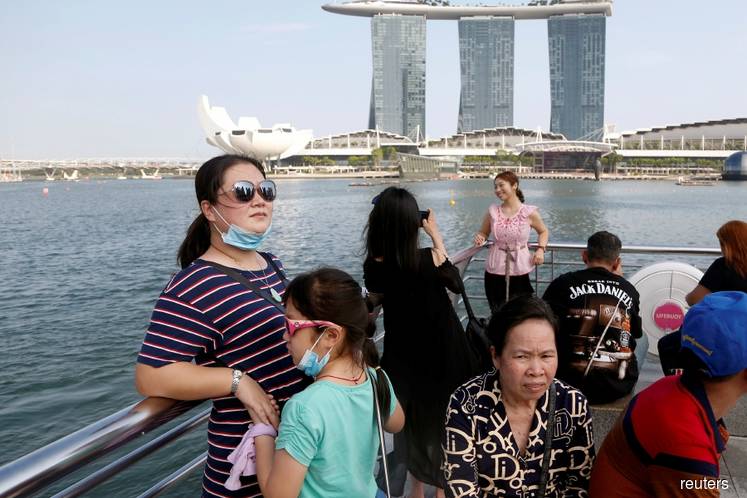 SINGAPORE (Feb 27): Singapore today confirmed three more cases of COVID-19 infection with one involving a 12-year-old male student at Raffles Institution.
With the latest development, the number of positive cases totalled 96 with two linked to previous cases.
According to the Ministry of Health (MOH), all three cases involved Singapore citizens who have no recent travel history to China and two South Korean cities, Daegu and Cheongdo.
The student is currently warded in an isolation room at KK Women and Children's Hospital and linked to Case 94, a 64-year-old female who stayed in the Jalan Jurong Kechil area.
Updating on the condition of confirmed cases, the Ministry said four more cases of COVID-19 infection had been discharged from hospital, bringing the total number of those who have recovered to 66.
The discharged cases include two Chinese nationals and two Singaporeans from the Grace Assembly of God church cluster.
Of the 30 confirmed cases still in hospital, the MOH said most were stable or improving while eight were in critical condition in the intensive care unit.
At noon, MOH has identified 2,887 close contacts who have been quarantined. Of these, 245 are currently quarantined while 2,642 have completed their quarantine.
So far, eight positive cases are linked to The Life Church and Missions Singapore cluster, 23 cases to the Grace Assembly of God church, nine to medical shop Yong Thai Hang, three to a private business meeting held at Grand Hyatt Singapore, and five to the Seletar construction site.