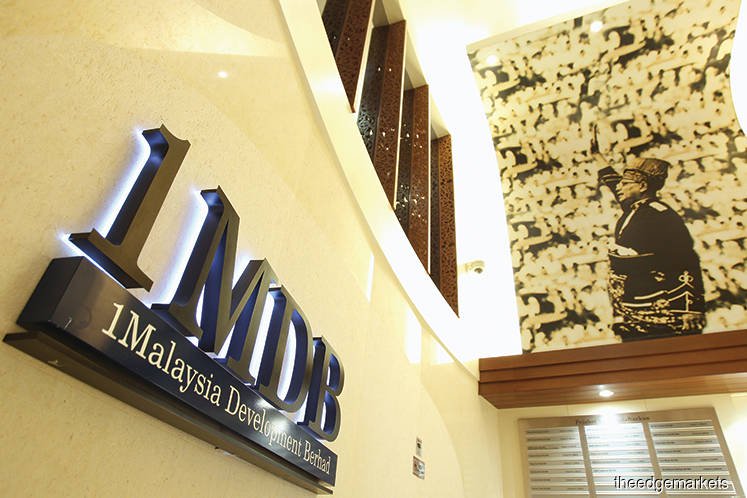 SINGAPORE (Sept 10): Singapore ordered millions of dollars pilfered from the beleaguered 1MDB to be returned to Malaysia, the first time the city-state has repatriated assets to its neighbor following a globe-spanning probe.
     
The funds in various currencies total about S$15.3 million ($11.1 million) and are being transferred to a special 1MDB recovery bank account in Kuala Lumpur, according to emailed statements Monday from Tan Rajah & Cheah, a Singapore law firm advising the Malaysia government and 1Malaysia Development Bhd. on recovery efforts.
"The S$15.3 million recovered is the first phase of the ongoing efforts to recover funds that were unlawfully misappropriated," the solicitors said. "Millions more are
expected to be recovered in time."
The return of the funds comes more than three years after money laundering investigations into 1MDB started in Singapore, U.S. and other countries. The globe-spanning probe has gathered pace since Malaysia's Prime Minister Mahathir Mohamad returned to power following his shock election victory in May. Mahathir
has said he is seeking to claw back $4.5 billion potentially lost from the fund.
The move follows an application by Singapore's white-collar police, in consultation with the Attorney-General's Chambers, to return the money to the "rightful owner, 1MDB," the city-state's police force said. The applications were made after the law firm laid claims to the money on behalf of its clients, the police said.
"Any requests for the return of the remaining assets seized, pursuant to investigations into 1MDB-related fund flows, will be dealt with in accordance with Singapore's legal framework, as it was in this case," the police said. The city-state has seized S$240 million from bank accounts and properties linked to 1MDB.
Mahathir has also said he wants the return of a $35 million Bombardier Global 5000 jet parked in Singapore. The plane belongs to financier Low Taek Jho, described by investigators as a key character in the probe. Low has consistently denied wrongdoing. Singapore said last month it hadn't received a formal request from Malaysia for the return of the jet.