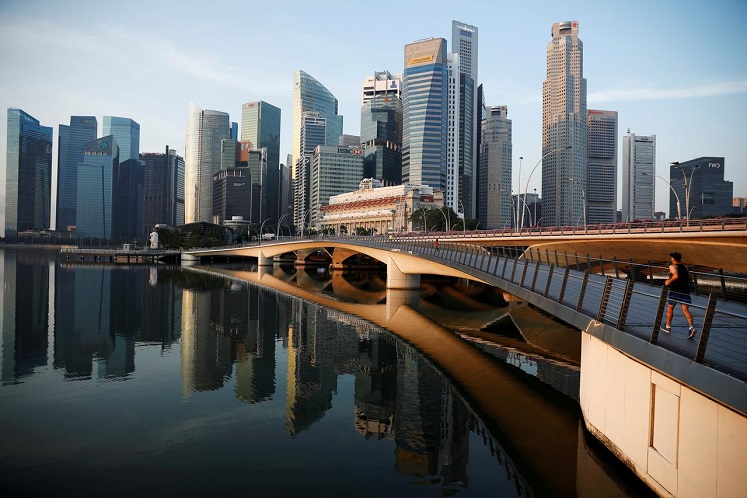 SINGAPORE (May 28): Singapore officials began laying out some benchmarks the country will need to hit in order to reopen its economy sooner than planned.
If local virus transmission levels remain low and businesses put in place the necessary precautions, a second phase that includes the gradual resumption of social activities and dining out at eateries could start before the end of June, said Minister for National Development Lawrence Wong.
The government will then render a decision after assessing the first two weeks of phase one, which begins June 2, Wong said at an online press conference on Thursday.
When the government announced its three-phase plan for reopening on May 19, it initially said the second phase would begin four to six weeks after the first.
"Broadly speaking, phase two will entail the resumption of a wider range of activities and we expect almost the entire economy to reopen by the start of phase two," he added.
Retail outlets, gyms and swimming pools and dining in at restaurants are included in the second phase, as are social activities and family gatherings in small groups.
Higher-risk activities and venues such as religious congregations, large-scale events, bars and cinemas will require discussions with stakeholders and may not be able to start immediately. "We wanted to take a more cautious approach for activities in these areas to resume," Wong said.
Here are some other highlights from the conference:
In the second phase, households may be able to receive up to five visitors per day.
Within hawker centers and restaurants, tables will have to be kept at least one meter apart and limited to no more than five people in phase two.
Malaysia is among several countries Singapore is in discussions with about opening channels for travel.
Singapore revised its criteria for patient discharge to no longer require negative test results, Health Minister Gan Kim Yong said at the conference. All patients who are clinically well by day 21 of the onset of the illness can be discharged, and can return to work after day 28 effective immediately. The new protocol frees up testing capacity that can then be re-prioritized.