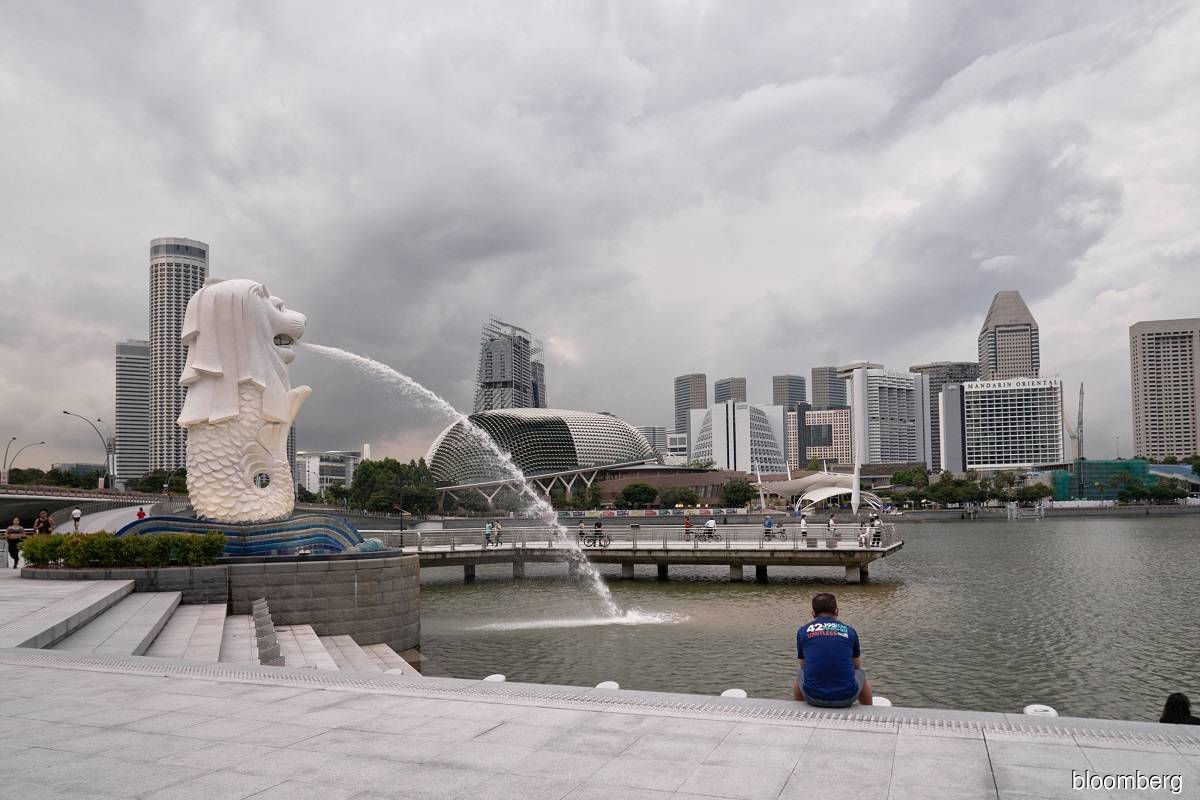 SINGAPORE (July 26): The overall Covid-19 situation in Singapore will be reviewed in early August and if clusters are under control and hospitalisation rates remain low, restriction measures will be eased.
However, the easing will be differentiated and extended to only vaccinated persons, Finance Minister Lawrence Wong said in Parliament on Monday (July 26).
In his ministerial statement, the co-chair of the multi-ministry task force dealing with the pandemic said that the authorities aim to review these measures at the midpoint of Phase 2 (heightened alert), which started on July 22 and will run until Aug 18. 
Wong said that assessing the overall status of the disease will include looking at the status of infected cases to confirm that vaccines reduce the need for hospitalisation.
By early August, two-thirds of the population would have received two doses of the vaccine along with about three quarters of seniors aged 70 and above.
When restrictions are eased, however, only those who are vaccinated will be able to partake in certain activities "because they are much better protected against the effects of the virus", Wong said.
For example, only vaccinated individuals will be able to attend a large-scale event or religious service, dine in at a restaurant or work out in a gym.
By around early-September, the Singapore government expects to be able to further ease restrictions when about 80% of the population is fully vaccinated, along with a similar proportion of those aged 70 and above.  
These include restrictions on larger group gatherings and on travel for those who are vaccinated.  
"We will also begin to reopen our borders, especially for vaccinated persons to travel. We will start by establishing travel corridors with countries or regions that have managed Covid-19 well, and where the infection is similarly under control," Wong said.
Vaccinated persons will be able to "travel more freely" and not have to serve the full 14-day stay-home notice at a hotel upon their return.
Depending on the risk level of the country they visit, this will be replaced with a rigorous testing regime or a shortened seven-day quarantine period at the individual's home.  
Non-vaccinated individuals will still be able to travel but will be subject to the prevailing stay-home notice requirements. 
The task force is still working out the details, Wong said. "I assure everyone that we are committed to seeing through these plans."
He stressed that the easing of restrictions is keenly tied to the vaccination of seniors. 
"If many among our seniors are not vaccinated, we will continue to worry about our hospitalisation and intensive care unit cases, as well as fatalities," he added.
He urged those who have yet to get vaccinated, or have not yet registered, to do so.
Masks the last to go
Wong said that the task force is also watching what is happening in other countries closely, particularly those that choose to reopen despite not having a high vaccination rate.
He pointed out that both the Netherlands and the United Kingdom saw a surge in Covid-19 cases after they decided to reopen their economies even though they had vaccination rates of about 45% and 55% respectively. 
In the Netherlands, for example, cases surged 10-fold to an average of 10,000 a day within two weeks of opening up. The country has since reimposed restrictions, Wong said. 
"What is clear to the multi-ministry task force and our medical advisers is that we should be very careful about lifting restrictions when a significant proportion of our people are still not fully vaccinated, especially our more vulnerable seniors."
Therefore, even as Singapore reopens progressively, safety measures such as mask-wearing and safe distancing will still be important.
While mask-wearing "may well be one of the last rules to go", Wong said that the authorities may consider doing away with masks when outdoors.
"It would still make sense to wear them in indoor, enclosed environments where the transmission risks are greater," he said.
"We must stay disciplined and continue to maintain these practices, even as we transition towards the new normal."