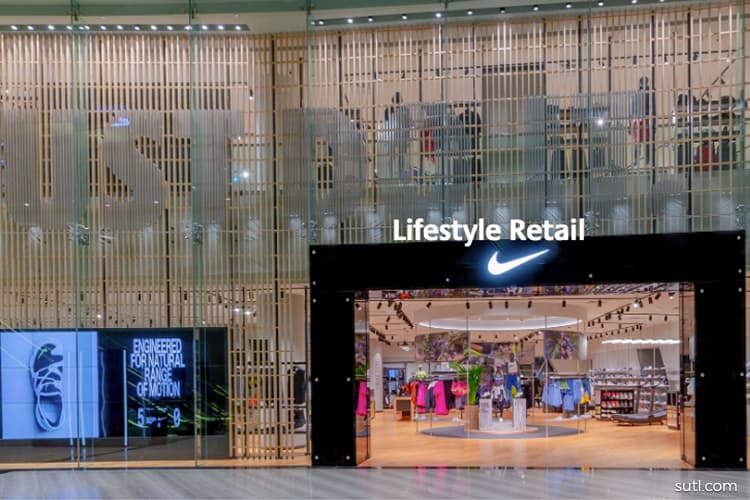 KUALA LUMPUR (Aug 2): SUTL Global Pte Ltd, through its wholly-owned subsidiary SUTL Sports Retailing Pte Ltd, has entered Malaysia's sports retail scene with the acquisition of a 51 per cent stake in the country's largest Nike-only store operator, Sportsland Sdn Bhd.
SUTL Global chairman Arthur Tay said following the acquisition, Sportsland will be renamed SUTL Sportsland Sdn Bhd and operate Nike mono-brand stores in Kuala Lumpur, Ipoh and Penang, with an upcoming store in Johor Bahru in September this year.
"As the majority stakeholder of SUTL Sportsland, SUTL Sports retailing will streamline and consolidate the centralised leadership team in Singapore, which will be responsible for the overall running of the Nike partnership business across both countries, and supported by a local Malaysia-based operations team," he said in a statement today.
Tay also said SUTL Global would extend its SUTL Life membership benefits to the stores operated by SUTL Sportsland in Malaysia, which is a membership-based programme that offers customers discounts off regular-priced merchandise, and allows them to earn SUTL Life points to offset future purchases.
""SUTL Global will continue to explore opportunities to further add value to and expand its portfolio in Singapore, Malaysia, as well as potential new markets.
"We look forward to establishing the SUTL brand name as a premier distributor of Nike products within a challenging, yet rewarding and dynamic global lifestyle and retail environment," he added.