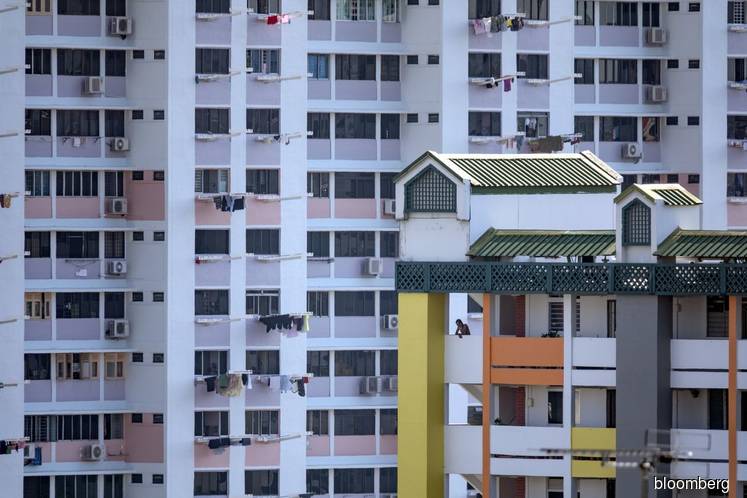 (Oct 15):: Sales of private apartments in Singapore jumped 13% in September even as home-price growth moderated.
Developers in the city-state sold 1,270 apartments last month versus a revised 1,123 in August, according to data from the Urban Redevelopment Authority released Tuesday.
More than one year on from property curbs that took the heat out of the housing market, home prices have begun to rise again, albeit at a more modest pace. Private residential prices increased 0.9% in the three months ended Sept. 30 versus a 1.5% rise in the second quarter, URA figures released earlier this month showed.
That's against the backdrop of a supply glut -- Singapore has some 24,000 vacant units and another 44,000 in the pipeline, data released in June showed. The excess prompted the government to cut the supply of private residential units under its land sales program in the second half.
In other highlights from the URA figures out Tuesday:
    Developers launched 1,714 units for sale in September versus 1,015 apartments in August
    Developments with the biggest number of apartment launches included Avenue South Residence, Cuscaden Reserve, Parc Clematis and The Antares
    SingHaiyi Group Ltd.'s Parc Clematis, close to the National University of Singapore, was also among the highest selling developments, offloading 119 units of the 225 apartments launched. United Venture Development (Silat) Pte's Avenue South Residence, where 500 apartments were launched, sold 361. - Bloomberg