This article first appeared in The Edge Malaysia Weekly, on March 18, 2019 - March 24, 2019.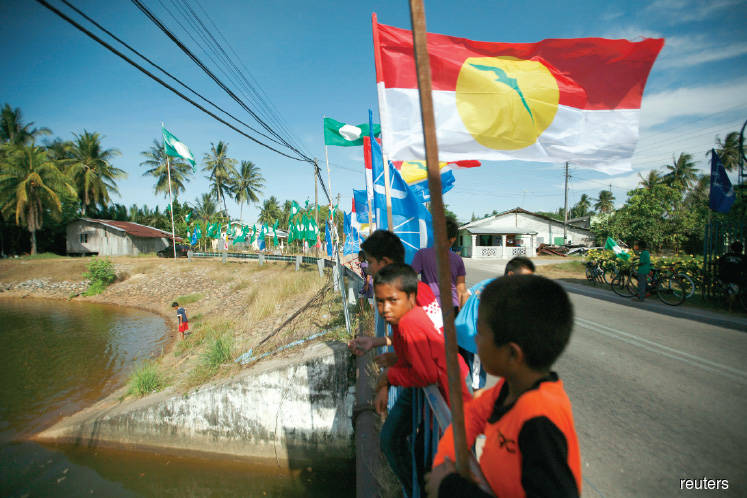 AFTER sealing their "marriage", where do Umno and PAS go from here to show that they have the next step in their political collaboration figured out? They need something tangible to prove that it is more than just a marriage of convenience.
Electoral cooperation for the Rantau by-election on April 13 does not cut it as tangible proof of a functioning alliance, by my book. We have seen in the Cameron Highlands and Semenyih by-elections that Umno and PAS are capable enough in maintaining a strategic polls partnership.
In Rantau, the same modus operandi will be deployed. You can bet that the battle plans will be rolled out on a more upbeat tempo, considering that the candidate is Umno bigwig Datuk Seri Mohamad Hasan himself.
Surely Umno and PAS have more to offer that they want to show to the country — something solid.
Mohamad could have possibly offered just that when he said that Umno wants to form coalition governments in the four states run by the opposition.
Umno governs Perlis and Pahang while PAS controls Kelantan and Terengganu. Mohamad wants the administration in all four states to be called a "united ummah" government.
Another name, I suppose, would be UG, for unity government. UGs have been much talked about since BN/Umno lost the Selangor state government in 2008.
Hence, this proposal by Mohamad would give the country the opportunity to see what a UG looks like, and more importantly, how it can work, besides showing that the Umno–PAS marriage is made in heaven and is one that will last till the end of time.
But like in any marriage, there must be sincerity and sacrifices to make it work.
Long-time PAS watcher Mohamad Sayuti Omar, who has written dozens of political books, in particular about PAS, has come up with a formula that he says Umno and PAS should implement to create a merged entity.
Writing in his blog, Sayuti suggested a formula that he dubs Formula 2,2,2,1. It requires Umno to reshuffle its state excos in Pahang and Perlis and PAS doing the same in Kelantan and Terengganu.
In Kelantan, says Sayuti, PAS can appoint two of the eight Umno state assemblymen and, to "show its openness, PAS should also offer the post of deputy menteri besar to Umno".
As for Terengganu, PAS can also give Umno two exco positions — important portfolios — to "prove its sincerity", he adds. Umno has 10 representatives in the Terengganu state assembly.
As the veteran political writer sees it, Umno must also be willing to reciprocate. In Pahang, PAS has eight seats in the state assembly, and Umno can appoint two as state exco members.
"In Perlis, with the small numbers in the state assembly, it would be sufficient for Umno to give PAS an exco position," says Sayuti.
That, he says, explains his 2,2,2,1 formula: PAS to give two exco seats each in Kelantan and Terengganu to Umno, and Umno to give two exco positions in Pahang and one in Perlis to PAS.
Whether the parties agree or not, that is one way of showing their sincerity in wanting to foster a unity government. It's all about accommodation. An Umno–PAS unity government must have an exco lineup comprising state assemblymen from both parties.
But before going further, news portal Malaysiakini has reported that a senior PAS leader has downplayed Mohamad's plans to form unity governments in the four states.
The senior leader is none other than PAS vice-president Datuk Iskandar Samad. He was quoted as telling the media that "it is too early" for the two parties to discuss the proposal as "we have just cooperated at the level of by-elections and we have not discussed anything else".
According to him, "preparations are being made to face the Rantau by-election" to be held in mid-April.
That's not being enthusiastic, is it? Rather like pouring cold water on the proposal.
Perhaps Umno should get the ball rolling by carrying out an exco reshuffle in Pahang and Perlis and make way for PAS state assembly members to be made exco members. After all, the idea of a unity government, or "unity ummah" as Mohamad describes it, came from Umno. Alright, it came from Mohamad, not the party per se. But then, he is currently the top man in Umno.
Anyway, that would mean current Umno exco members sacrificing their positions. I wouldn't want to comment on whether such a move would go down well in the party, let alone those directly involved lest I be accused of jumping the gun, or something worse.
However, there is another way to do it, which is to increase the number of portfolios. More portfolios means more exco members, albeit a bloated state exco. Umno and PAS would be happy, but it is simply not viable.
Mohsin Abdullah is contributing editor at The Edge. He has covered politics for the past four decades.
Save by subscribing to us for your print and/or digital copy.
P/S: The Edge is also available on Apple's AppStore and Androids' Google Play.