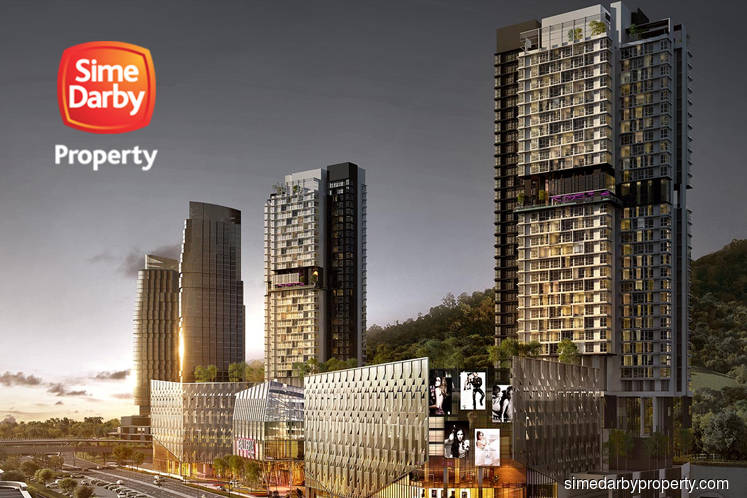 KUALA LUMPUR (Feb 27): Sime Darby Property Bhd posted a maiden loss of RM347.5 million in its second quarter ended Dec 31, 2018 (2QFY19), against a net profit of RM138.08 million in the previous year's corresponding quarter.
Revenue was 12.1% higher to RM788.81 million however, from RM703.63 million a year earlier.
In a bourse filing today, the property developer attributed the sharp decline in performance to gains on disposal of a subsidiary and associate recorded in the previous year, as well as to high impairment of inventories, negative contribution from its Battersea project, and a higher tax provision.
For the cumulative six months (1HFY19), its net loss stood at RM318.7 million against a net profit of RM559.77 million in the preceding year. Revenue for the period increased 7.9% to RM1.27 billion, from RM1.18 billion.
The group said its property development segment saw adverse impact from the impairment of completed inventories and write-off of development expenditure for two projects where launches have been deferred.
The group recorded RM7.7 million in share of loss from Battersea, as only three units of Phase 1 were delivered over the six-month period, compared with 494 units in the corresponding period a year earlier.
"These adverse charges were partially set-off by the profit from the sale of land in Bandar Bukit Raja of RM122.7 million to Sime Darby MIT Development Sdn Bhd for the development of (a) managed industrial park. The profit on sale of land in the previous year amounted to RM84.3 million," it said.
The property investment segment saw higher profit contribution due to a one-off income recognition amounting to RM7 million on the commencement of tenancy of an investment property; as well as gains on disposal of investment properties in the UK, totalling RM5.6 million.
The better performance was also contributed by lower share of loss by Sime Darby CapitaLand (Melawati Mall) Sdn Bhd of RM1.1 million, compared with RM7.9 million a year earlier.
The group expects the Malaysian property market to remain muted and lacklustre, amid a high volume of unsold properties, mismatch in demand and supply, strict lending policies, as well as cautious sentiment among buyers.
"The group hopes to benefit from the recent introduction of new policies and incentives aimed at the property market, such as the National Housing Policy 2.0 and the funding initiative announced by Bank Negara Malaysia, which are expected to encourage greater home ownership and improve the current lending constraints, thereby boosting the property sector," the group said.
Sime Darby Property closed up 1 sen or 0.86% to RM1.17 today, valuing the company at RM7.96 billion.