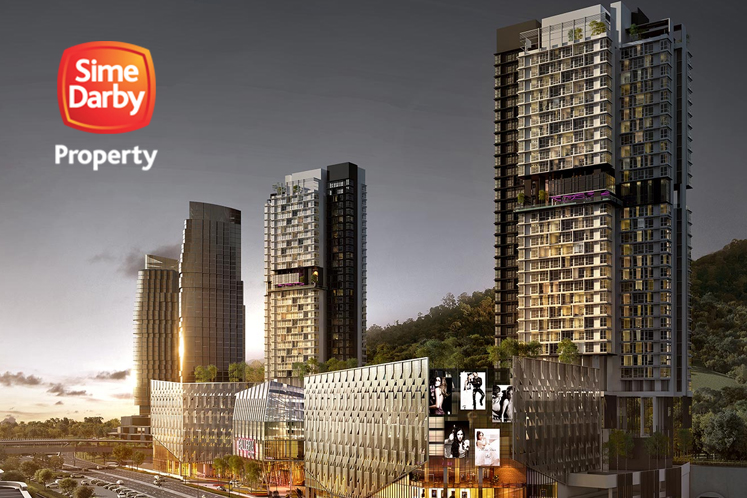 KUALA LUMPUR (Nov 27): Sime Darby Property Bhd's net profit fell 93.2% to RM28.8 million in the three months ended Sept 30, 2018 (3Q 2018) from RM421.69 million a year ago, primarily due to lower share of results from the Battersea Power Station project in London, the UK in which it owns a 40% stake. 
As a result, earnings per share fell to 0.4 sen for 3Q 2018 compared with 10.8 sen for 3Q 2017.
Quarterly revenue rose by a marginal 1.6% to RM480.34 million from RM472.61 million in 3Q 2017.
The group achieved a net sales value of RM712.1 million in 3Q 2018, up 35% year-on-year (y-o-y), of which 79% of the total sales were generated from City of Elmina and Bandar Bukit Raja.
Sime Darby Property said it is focusing to meet the financial period sales target of RM1 billion. 
As at Sept 30, 2018, the group's total unbilled sales stood at RM2.3 billion, representing 1.1 times the annual sales revenue. 
It has changed its financial year end from June 30 to Dec 31. As such, this current financial year end will be for six months financial period ending Dec 31, 2018.
In a filing with Bursa Malaysia today, Sime Darby Property said the property development performance dropped by 67.8% y-o-y in 3Q 2018 due to the share of loss of Battersea of RM5.7 million against a profit of RM86.8 million a year ago. 
Its leisure and hospitality segment also increased its loss to RM9.8 million from RM6.6 million a year ago, mainly due to lower occupancy rate achieved following the winding down of the operations of certain hospitality units.
For the remaining three months of the financial period ending Dec 31, 2018, Sime Darby Property said its upcoming launches are focused on landed properties within the affordable to medium price range, in the established townships, where the underlying demand are still strong.
"The key challenges in the property market, with high unsold inventory units, coupled with low absorption rates, attributable to the current economic uncertainties and tight lending conditions, have resulted in very competitive marketing promotion and price discounting by property developers.
"In tandem, the group is currently undertaking a tactical price review of all unsold inventories particularly the completed development units," it said.
Sime Darby Property expects the results for the financial period ending Dec 31, 2018 to be satisfactory. 
Sime Darby Property shares closed 0.5 sen or 0.5% at 99 sen today, with 1.53 million shares done, bringing a market capitalisaiton of RM6.73 billion.