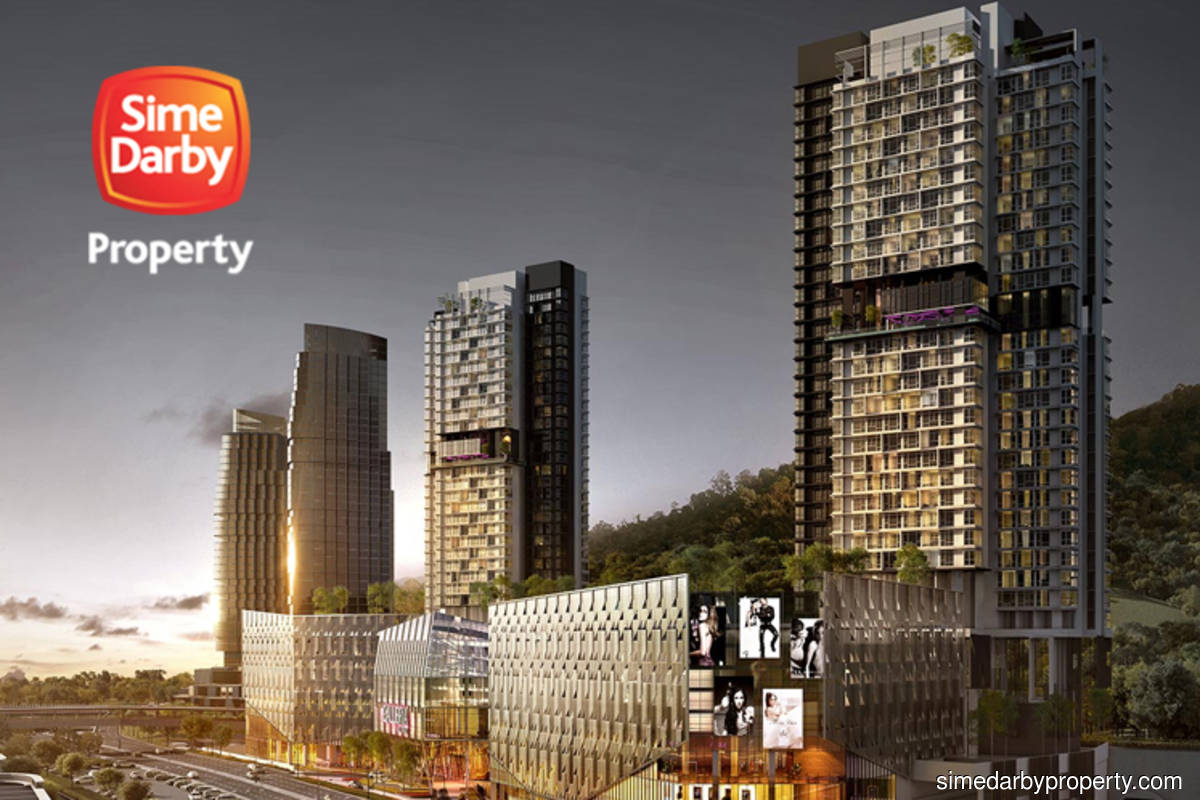 KUALA LUMPUR (Aug 26): Sime Darby Property Bhd said today second quarter net profit stood at RM19.91 million versus a net loss of RM93 million a year earlier while revenue rose as the real estate developer's residential property sales improved significantly due to intensive online marketing at a time when the Malaysian property sector contended with the impact of Covid-19 pandemic-led movement restrictions.
In a statement to Bursa Malaysia today, Sime Darby Property said revenue rose to RM502.83 million in the second quarter ended June 30, 2021 (2QFY21) from RM288.23 million.
Sime Darby Property declared a dividend of one sen a share for 2QFY21.
For 1HFY21, Sime Darby Property said cumulative net profit stood at RM80.51 million against a net loss of RM90.28 million a year earlier while revenue was higher at RM1.09 billion from RM764.96 million.
"The improved financial performance for the current period was mainly attributable to property development segment which registered strong sales in the industrial and residential products. Sales of residential products have improved significantly compared with in the previous year due to intensive online marketing efforts and being supported with the Home Ownership Campaign.
"The LBIT (loss before interest and tax) incurred in the previous year was mainly due to the outbreak of the Covid-19 pandemic which resulted in the implementation of the Movement Control Order (MCO) on March 18, 2020," Sime Darby Property said.
Notes accompanying Sime Darby Property's financial results did not include comments for the group's 2QFY21 performance compared with a year earlier.
In quarterly terms, Sime Darby Property said 2QFY21 revenue and profit before interest and tax were 14.7% and 46.2% lower respectively versus in the preceding 1QFY21.
"The lower financial performance was mainly impacted by reimposition of the MCO in the quarter under review (2QFY21)," the company said.
Looking ahead, Sime Darby Property said that while the pandemic-driven challenging macroeconomic environment is expected to impact the property market for the rest of the year, Sime Darby Property remains on track to meet its RM2.4 billion new property sales target for FY21.
The optimism stems from Sime Darby Property's strong year-to-date new property sales of about RM1.3 billion and planned real estate launches with gross development value of around RM2.1 billion for 2HFY21, according to the company.
"The MCOs imposed from June 1, 2021 continue to impact the group. These restrictions had significantly disrupted the group's operations where the construction sites and sales galleries were not allowed to operate.
"While construction in the property sector had been allowed to resume as at end-July 2021, it will take time for the group's operations to gain momentum and return to normality as we operate under strict standard operating procedures.
"The group will accelerate its income diversification into the industrial and logistics (property) development segment, launch products at strategic locations with the right price points, unlock value through active land bank management and monetisation, as well as exercise vigilant cost management for the rest of FY21.
"These efforts will enhance resilience through strengthened operations and financial position, providing us a solid footing to seize opportunities when the market recovers. Going forward, the group remains positive given its strong sales performance of (about) RM1.3 billion and improved unbilled sales to (around) RM1.8 billion as at June 30, 2021. Financial position remains healthy with net gearing ratio of 0.3 time," Sime Darby Property said.
According to a separate Bursa filing today, Sime Darby Property declared its first interim dividend of one sen a share which will be paid on Nov 16, 2021.
Sime Darby Property said the dividend's ex-date falls on Oct 28, 2021.
At Bursa's 12.30pm break today, Sime Darby Property's share price settled unchanged at 63.5 sen for a market value of about RM4.32 billion, based on the company's 6.8 billion issued shares.
Sime Darby Property's latest reported net assets per share stood at RM1.35.