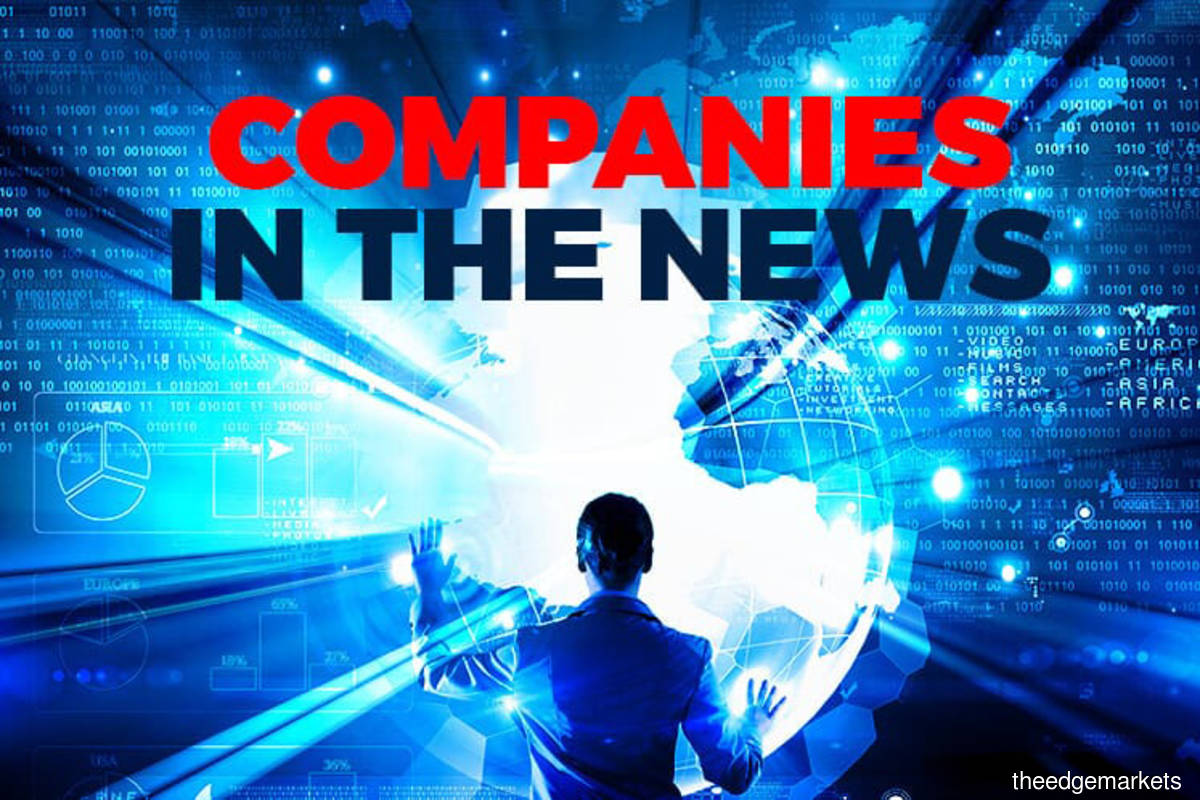 KUALA LUMPUR (Dec 31): Based on corporate announcements and news flow today, companies in focus on Monday (Jan 4) may include Sime Darby Plantation Bhd, Malakoff Corp Bhd, Top Builders Capital Bhd, Toyo Ventures Holdings Bhd, Mudajaya Group Bhd and Hong Seng Consolidated Bhd.
The Roundtable on Sustainable Palm Oil (RSPO) said today it has launched an immediate investigation into new violations by Sime Darby Plantation Bhd as alleged by the US Customs and Border Protection (CBP) following the issuance of a withhold release order against the company's palm oil at all US ports of entry. The RSPO said it can confirm that an initial review of audit findings earlier this year did not generate any red flags against Sime Darby Plantation.
Meanwhile, Sime Darby Plantation said it is reviewing the action taken against the group by the CBP to better understand the potential impact. The group said the CBP's news release on the matter did not provide sufficient information to allow Sime Darby Plantation to meaningfully address the allegations that triggered the action.
Malakoff Corp Bhd's wholly owned subsidiary Tanjung Bin Energy Sdn Bhd (TBE) has proposed to issue RM4.5 billion worth of Islamic bonds or sukuk, the proceeds of which will be used to repay money owed by TBE to its 100%-owned turnkey contractor, said RAM Ratings.
RAM has assigned a preliminary "AA3/Stable" rating to TBE's proposed RM4.5 billion Islamic medium term notes programme.
RAM said in a note that the preliminary rating is anchored by TBE's strong project economics underscored by the PPA's terms.
Loss-making Top Builders Capital Bhd (formerly known as Ikhmas Jaya Group Bhd) has obtained court orders to restrain its creditors from taking action against the group and its assets, as well as to summon them to attend meetings for the purpose of discussing restructuring arrangements. Top Builders said the High Court had granted the orders to the piling and engineering group, its wholly owned subsidiary Ikhmas Jaya Sdn Bhd, and indirect wholly owned unit Ikhmas Equipment Sdn Bhd.
The orders under the Companies Act 2016 were obtained as part of Top Builders' overall restructuring and rehabilitation plan by way of a proposed scheme of arrangement with its creditors, the group said.
Bursa Malaysia Securities has maintained the upper limit for Toyo Ventures Holdings Bhd's shares and its warrants (Toyoven-WB), after they hit limit-up over two consecutive days. The regulator said the upper limit price for the shares of Toyo would be maintained at RM1.69, and for the warrants, 79.5 sen.
Mudajaya Group Bhd said its 76%-owned indirect subsidiary Bera Hydropower Sdn Bhd has been selected as one of the successful bidders in a competitive Feed-in Tariff e-bidding small hydro tender exercise by the government. It said Bera Hydropower will enter into a renewable energy power purchase agreement with Tenaga Nasional Bhd for the project located in Pahang at the installed capacity and tariff rate of 30MW and 29 sen per kWh respectively for a period of 21 years.
Hong Seng Consolidated Bhd said it is acquiring a 60% stake in Neogenix Laboratoire Sdn Bhd for RM6.5 million from Neogenix's shareholder Neoh Cheu An. Neogenix is a medical diagnostic and research laboratory and provides more than 76 tests ranging from infectious diseases, oncology, precision medicine, generic tests and et cetera.
Separately, the group also said it is acquiring a 32% stake in eMedAsia Sdn Bhd from Open Dynamics Sdn Bhd for RM3 million, via the issuance of three million new Hong Seng shares. eMedAsia currently runs a medical digital platform under the domain name of www.emedasia.com, which provides online clinic appointments and an e-commerce marketplace for clinics to purchase pharmaceutical, medical and healthcare supplies.