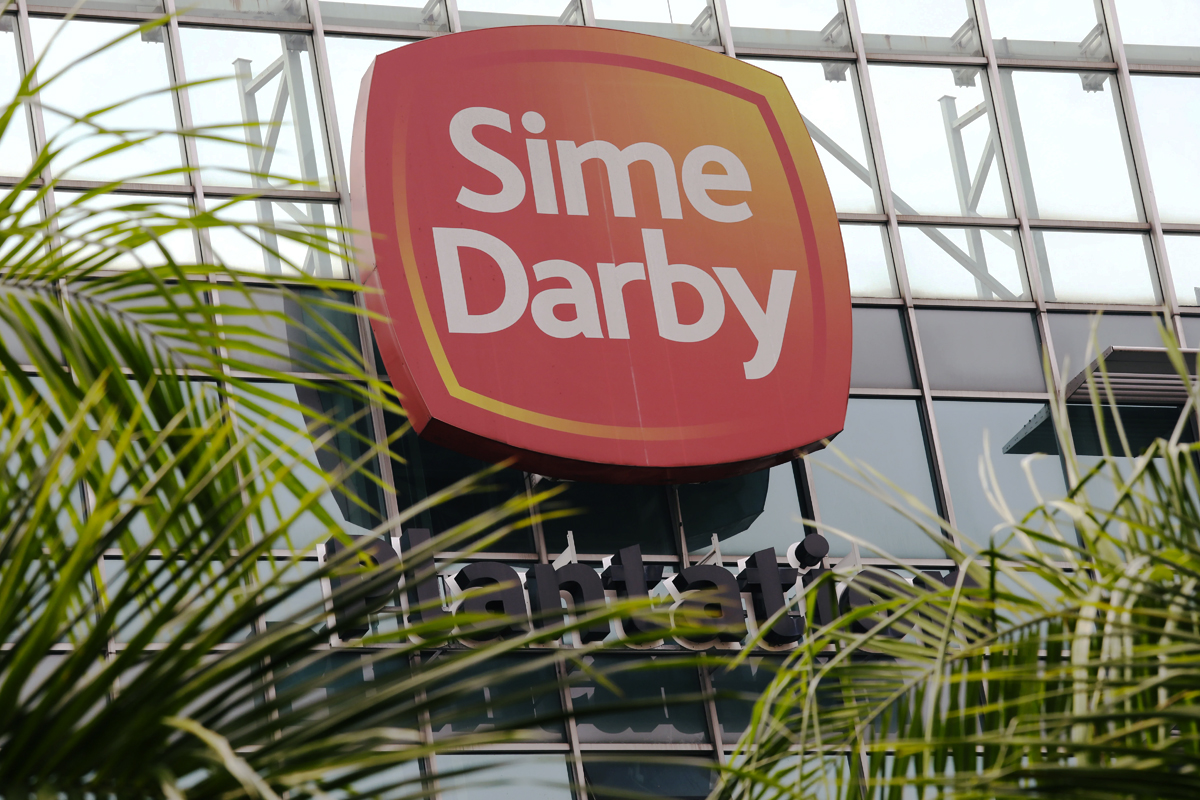 KUALA LUMPUR (Feb 18): Sime Darby Plantation Bhd is banking on higher average commodity prices to bring about better earnings for the financial year ending Dec 31, 2021 (FY21).
In a virtual briefing following the release of its fourth quarter ended Dec 30, 2020 (4QFY20) results, Sime Darby Plantation group managing director Mohamad Helmy Othman Basha said that the combination of current commodity prices and efforts it had implemented had cleared its legacy issues.
"Looking forward, it is a better future for us, God-willing. Of course, there are so many variables. Just one year ago, no one thought Covid-19 would be what it is right now. There are so many variables that you can never know about.
But as it stands, we believe that 2021 will be a better year for Sime Darby Plantation," Helmy said.
When asked what the planter's price outlook is like for crude palm oil (CPO) in FY21, Sime Darby Oils managing director Mohd Haris Mohd Arshad said that he would not discount the possibility of CPO prices rising further, but noted that expectations for a recovery in the second half of 2021 (2H21) are a widely accepted view.
"In that, we expect the palm to recover quite strongly. We expect the oilseed complex in North America to recover quite strongly. Farmers are responding to high prices.
"That may in a way curtail prices moving up higher than [where] we are right now. That said, we are sitting in a situation where there is a severe imbalance between where buyers are versus the stocks that we are having," he viewed.
The managing director of Sime Darby Plantation's downstream unit added that China is importing more soybeans, which would increase soybean oil crushing in the republic and lower demand for palm oil, adding that the tightness of supply is already reflected in prices.
For 2H21, Haris said the planter is guiding CPO prices to be at around RM3,000 on average, while for 1H21, it would be around RM3,100 on average.
In FY20, Sime Darby Plantation saw CPO prices increase by 23% year-on-year (y-o-y) to RM2,532 per tonne from RM2,063 a tonne in FY19.
In 4QFY20, the planter's fresh fruit bunch (FFB) production increased 2% y-o-y to 2.3 million tonnes from 2.26 million tonnes previously. However, in FY20, the FFB yield declined by 4% y-o-y to 9.28 million tonnes from 9.68 million tonnes a year prior.
When asked if the group expects a recovery in FFB output in FY21, Helmy viewed that FFB production is likely to increase and recover from the drop seen in FY20.
It was also noted during the briefing that the plantation giant's oil extraction rate (OER) declined by 0.14 percentage point (ppt) in FY20 to 21.44% from 21.58 points a year prior. When asked what the group was doing to address the drop, Helmy said the FY20 OER was impacted by weather and labour, among other factors.
He noted that heavy rainfall and flooding make it impossible to get a high OER.
Additionally, Helmy explained that loose fruits would have the largest oil content, and a labour shortage won't allow for all loose fruits to be collected.
While there is not much the planter could do when it comes to the weather, Helmy said the group is looking at many avenues to address its current worker shortage.
"We are still engaging with the government to get permission on our own and on an industry basis to at least allow workers that have gone back on holiday [to return], which will help to alleviate the shortage.
But as far as new worker recruitment [is concerned], the government has publicly stated that they are not allowing any of this," he said, adding that the group is looking at strategies internally to reduce dependence on manual labour, such as the recruitment of local labour.
As of 3.54pm today, shares in Sime Darby Plantation were up 1.02% or five sen higher at RM4.95, valuing it at RM33.7 billion. It had seen 2.98 million shares done.
The planter ended FY20 in the black, registering a full-year net profit of RM1.19 billion from a net loss of RM200 million a year prior. Full-year revenue was up 8% at RM13.08 billion from RM12.06 billion for FY19. It declared a final single-tier dividend of 5.42 sen per share for 4QFY20, bringing the total dividend for FY20 to 9.44 sen. For FY19, the planter declared a one sen dividend.
Read also:
Sime Darby Plantation back in the black in 4Q on higher commodity prices, declares 5.42 sen dividend
Sime Darby Plantations says independent group to undertake human rights assessment will be named soon
Sime Darby Plantation's Indonesian FFB output to recover amid active oil palm replanting