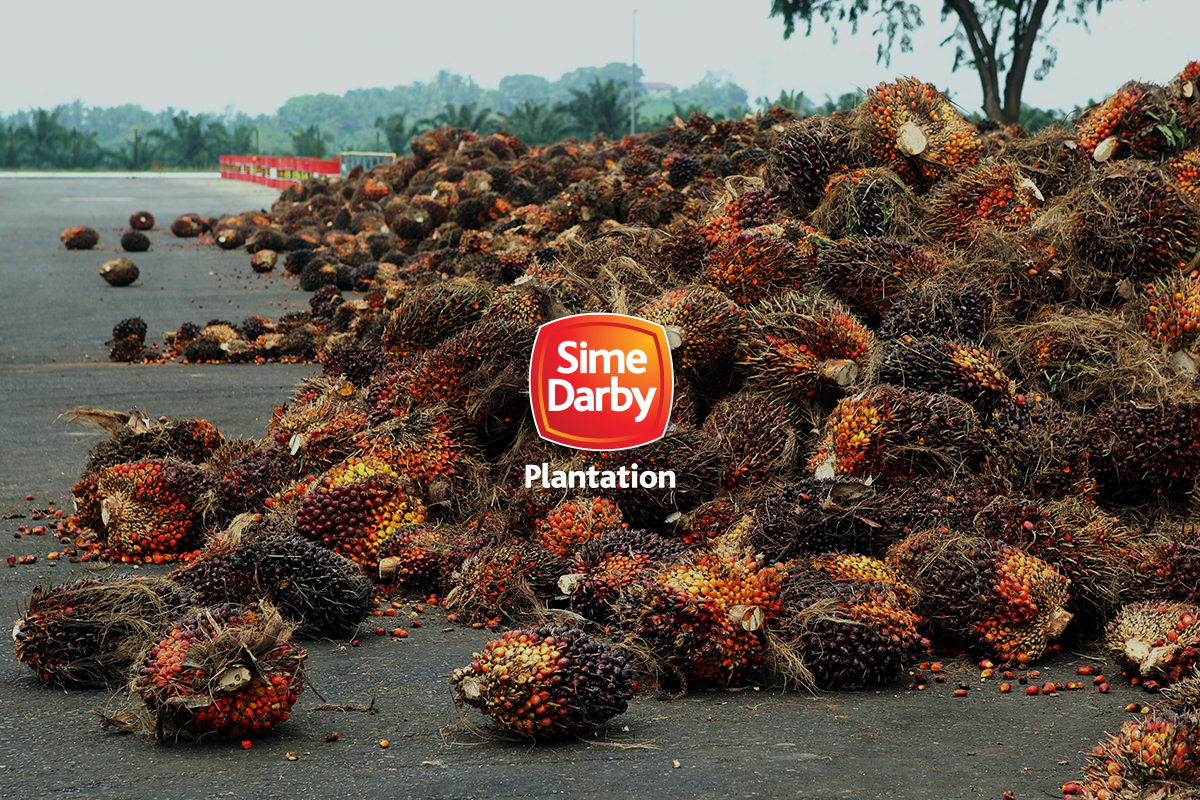 KUALA LUMPUR (Feb 18): Sime Darby Plantation Bhd swung back into the black for the fourth quarter ended Dec 31, 2020 (4QFY20), posting a net profit of RM149 million, from a net loss of RM58 million in the corresponding quarter last year.
It also ended FY20 in the black, registering a full-year net profit of RM1.19 billion, from a net loss of RM200 million a year prior. Full-year revenue was up 8% at RM13.08 billion, from RM12.06 billion in FY19.
In a bourse filing, the planter said the higher net profit in 4QFY20 was on account of higher crude palm oil (CPO) and palm kernel (PK) prices, as well as higher fresh fruit bunch (FFB) output. Furthermore, its downstream unit saw better earnings following better performances from its Asia-Pacific and European operations.
The planter declared final single-tier dividend of 5.42 sen per share for FY20, bringing the total dividend for the year to 9.44 sen. In FY19, the planter declared a one sen dividend.
Earnings per share (EPS) for the quarter stood at 2.2 sen, from a loss per share (LPS) 0.9 sen in 4QFY19. For FY20, EPS stood at 17.2 sen, from a LPS of 2.9 sen in FY19.
Quarterly revenue increased by 8% year-on-year (y-o-y) to RM3.64 billion from RM3.38 billion.
FFB production increased 2% y-o-y to 2.3 million tonnes in 4QFY20 from 2.26 million tonnes. The average CPO price for the quarter was up 19% to RM2,664 per metric tonne, from RM2,239 per metric tonne a year prior. PK prices were up 42% y-o-y at RM1,673 a tonne from RM1,176 a tonne. That being said, its CPO oil extraction rate was down at 21.35%, from 21.84% in 4QFY19.
Breaking down its results, the group noted that its upstream segment saw a profit before interest and tax (PBIT) of RM351 million from a loss before interest and tax (LBIT) of RM10 million in 4QFY19 following higher commodity prices and unrealised foreign currency gains due to the appreciation of ringgit and rupiah against US dollar.
Meanwhile, the downstream segment's PBIT tripled to RM202 million from RM72 million a year prior due to stronger performances from its Asia-Pacific and European operations. 
Sime Darby Plantation explained that the Asia-Pacific region benefited from the market price uptrend and premium from higher sales volume of Roundtable of Sustainable Palm Oil (RSPO) products which compensated for lower demand for bulk products.
Its refineries in Europe recorded improved sales margins due to higher selling prices and more stringent cost controls measures which compensated for the lower demand from restrictions placed by governments to contain Covid-19. 
Both regions also registered fair value gains on commodity hedges as compared to significant fair value losses incurred in the same quarter last year.
In a separate statement, Sime Darby Plantation chairman Tan Sri Megat Najmuddin Megat Khas said the higher palm oil prices were a blessing for all industry players in what had been one of the most challenging years in recent history for the global economy.
"Sime Darby Plantation is encouraged with its overall significantly better financial performance in 2020 and the group is hopeful that it will be able to carry this through in the current financial year.
"The positive news on the rollout of a number of vaccines globally provides a glimmer of hope along the road to recovery. We are cognisant of the continuing devastating threat of the Covid-19 pandemic and will remain vigilant in mitigating the spread of the virus to safeguard the lives of our employees and ensure our business continuity," Megat Najmuddin said.
Managing director Mohamad Helmy Othman Basha said one of the group's immediate priorities is to allay concerns from stakeholders over the withhold release order issued recently by the US Customs and Border Protection.
"We are working with independent and credible organisations to address this matter expeditiously and keeping all our stakeholders abreast on our progress. As part of our commitment to continuous improvement, Sime Darby Plantation is determined to proactively identify any gaps that may exist in our operations and to safeguard the well-being and safety of all our employees, especially the most vulnerable among us," Mohamad Helmy added.
On its outlook, the planter said given the market forecast on elevated CPO prices, it is cautiously optimistic that it will achieve satisfactory overall performance in FY21. 
It added that it will endeavour to further improve the balance of profit contribution between its upstream and downstream segments in FY21.
At noon market close, Sime Darby Plantation was unchanged at RM4.90 per share, valuing it at RM33.73 billion. It saw 637,100 shares done.
Read also:
Sime Darby Plantation expects FY21 to be a better year
Sime Darby Plantations says independent group to undertake human rights assessment will be named soon
Sime Darby Plantation's Indonesian FFB output to recover amid active oil palm replanting