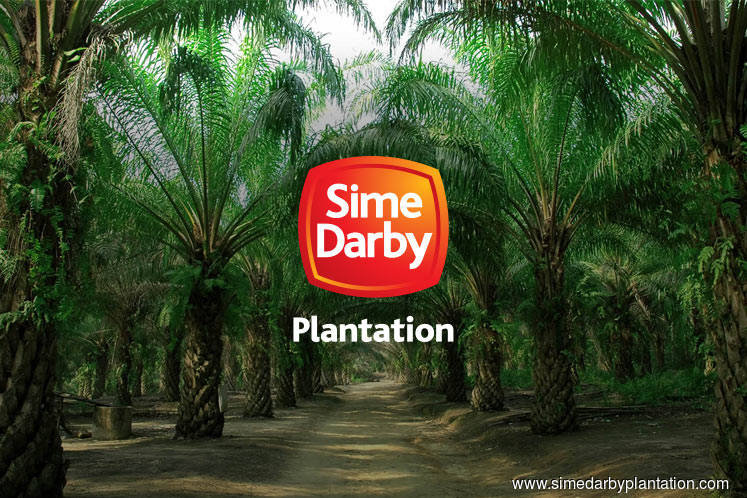 KUALA LUMPUR (May 22): Sime Darby Plantation Bhd's (SDPlant) net profit for the first quarter ended March 31, 2020 (1QFY20) surged to RM394 million from RM90 million a year earlier, driven by higher earnings from both upstream and Sime Darby Oils.
In a bourse filing, SDPlant said revenue for the quarter rose 2% to RM3.04 billion from RM2.99 billion previously.
Earnings per share jumped to 6.7 sen from 1.1 sen earlier.
In a separate statement, SDPlant chairman Tan Sri Abdul Ghani Othman said the planter has been able to capitalise on the industry's brief respite from low crude palm oil (CPO) and palm kernel (PK) prices to record satisfactory results for 1QFY20.
"However, the group remains cognisant that it will continue to face a challenging environment as countries around the world grapple with the spread of the Covid-19 virus and manage the economic repercussions of the pandemic," he said.
Meanwhile, SDPlant group managing director Mohamad Helmy Othman Basha said the group is prepared to embrace a "new normal" in mitigating the impact of the pandemic on the group's business.
He said this includes implementing additional precautionary measures to ensure the health and safety of its people whilst striving to minimise potential disruption to its operations.
"We expect to face challenges due to disruptions in logistics and supply chain in the event of a prolonged global pandemic.
"The domino effect of the looming global recession eventually may spill over to the palm oil industry impacting the group's value chain as well as the global demand for palm oil.
"The group has, thus, carried out a business assessment and implemented some mitigation plans to counter these threats," he said.
On its outlook, SDPlant said the global economic upheaval sparked by the Covid-19 pandemic poses unprecedented challenges and uncertainties to the business environment.
It said to contain the virus, most countries have enforced restricted movement measures resulting in disruptions to both the supply and demand of commodities.
"The restrictions have not yet had any material impact on the group's operations.
"The group has assessed the potential impact of Covid-19 on its operations and financial performance which included, amongst others, rising risks of customers deferring or defaulting on contracts, customer credit risks, and volatility from foreign exchange fluctuations.
"The outlook of the group's performance for the financial year ending Dec 31, 2020 will be impacted by volatility of CPO and PK prices and impediment to operations, should a prolonged or worsening pandemic continue to affect global business activities," it said.
At midday break, SDPlant dipped 0.6% or three sen to RM4.95, for a market capitalisation of RM34.08 billion.