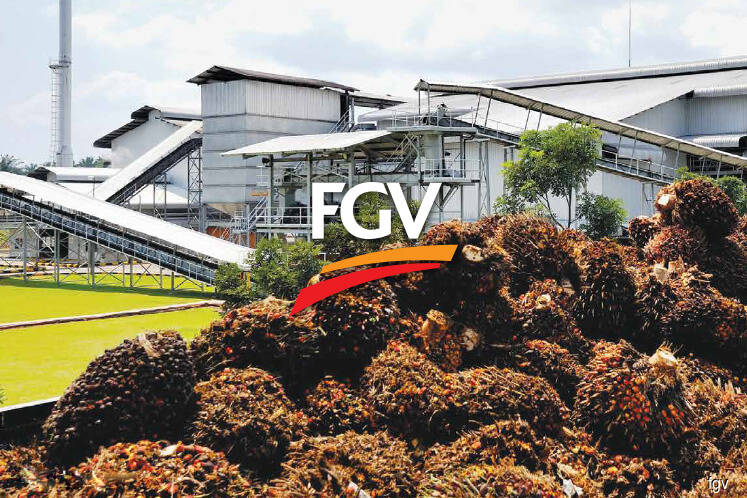 KUALA LUMPUR (July 31): FGV Holdings Bhd's indirect subsidiary FGV Palm Industries Sdn Bhd (FGVPI) has today signed a memorandum of understanding (MoU) with Sime Darby Energy Solutions Sdn Bhd (SDES) and Biotek Dinamik Sdn Bhd (BDSB) for a planned collaboration to produce biogas from palm oil mill effluent (POME).
FGV told Bursa Malaysia today the collaboration will involve the potential development of 35 brownfield and greenfield sites owned by FGVPI over an agreed timeframe to produce bio-compressed natural gas.
"The collaboration is to leverage each partner's area of expertise and experience in palm oil and natural gas industry. Renewable energy is considered as an area of further expansion for FGV due to its growth potential and in line with the Government of Malaysia's focus on renewable energy.
"The MoU sets out the understanding and intention of the parties during this interim exploratory period. The MoU shall remain valid for two years or such extended period as agreed in writing by the parties," FGV said.
According to FGV, FGVPI is a 72%-owned subsidiary of Felda Holdings Bhd, which in turn is a wholly-owned subsidiary of FGV.
SDES is a wholly-owned subsidiary of Sime Darby Bhd while BDSB is a renewable energy company, FGV said.
In a separate statement, FGV said that under the MoU terms, SDES will provide design and construction services for the proposed project besides maintenance support.
BDSB will be the developer, owner and operator of the project, which will be undertaken on a build, operate and own basis.
FGV group chief executive officer Datuk Haris Fadzilah Hassan said in the statement: "The three parties will leverage each other's expertise and strengths to ensure that the venture will take off successfully. FGVPI shall provide the mill sites, biogas and/or POME supplies, and coordinate the project to ensure its smooth rollout in a timely manner."
"Capturing and recycling this biogas to produce a green and renewable fuel makes commercial sense, while also contributing to our efforts to reduce emissions from the production of palm oil," Haris said.