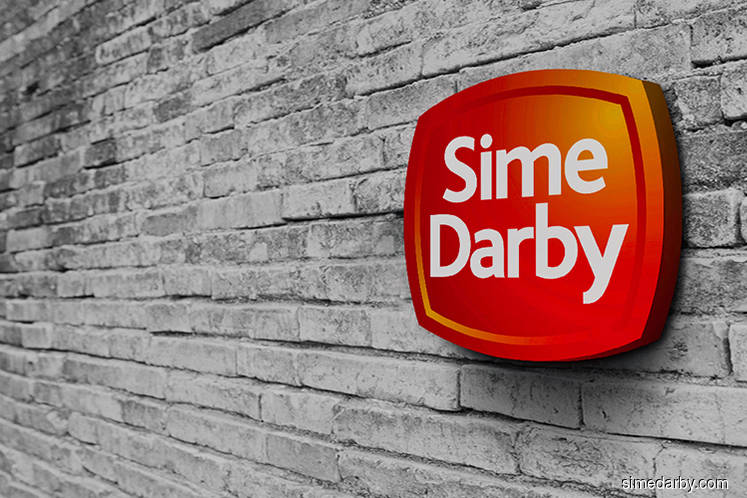 KUALA LUMPUR (May 21): Sime Darby Bhd saw its net profit for the third quarter ended March 31, 2020 (3QFY20) nearly halve (48.19%) following its Logistics and Motor operations, particularly in China, being impacted by Covid-19.
In a bourse filing, the group said consequently, earnings per share (EPS) for the quarter came down to 1.7 sen, from 3.3 sen registered last year.
Quarterly revenue dipped by 1.6% to RM8.43 billion, from RM8.57 billion posted for 3QFY19.
In a breakdown of its segmental performances, Sime Darby noted that profit for its Motors division declined by 8% year-on-year to RM103 million, from RM112 million last year. In particular, it said operations in Greater China and Australasia regions saw profits decline by 21.3% and 37.5% respectively.
That said, this was partially offset by higher profits from its Singapore operations as a result of higher BMW used-car sales and the reversal of accruals.
Meanwhile, the Industrial division registered a net profit increase of 2.9% to RM216 million, from RM210 million last year, on the back of higher profits from the Australasia region. That said, the Greater China region weighed on the segment's earnings due to the 26.9% decline in operational revenue caused by Covid-19.
Sime Darby's logistics division registered a loss before interest and tax of RM6 million on the back of lower throughput, from a profit of RM11 million last year, with the segment's revenue declining by 23.4% as a result of Covid-19 and environmental restrictions.
The group said its healthcare division saw an 8% increase in profit to RM13 million, from RM12 million previously due to a higher profit contribution from Ramsay Sime Darby Health Care's Indonesian operations.
However, Sime Darby also mentioned that its latest quarterly results included the share of loss (including impairment) stemming from its equity interest in Eastern & Oriental Bhd amounting to RM40 million, from RM33 million last year.
Furthermore, it saw foreign exchange loss of RM14 million from its legacy oil and gas operations.
The group said 3QFY19 also included the recognition of a RM6 million arbitration award for the Oil and Natural Gas Corp (Ltd) Wellhead project and a RM17 million gain on disposal of trademarks.
For the cumulative nine months ended March 31, 2020 (9MFY20), net profit declined by 15.84% to RM643 million, from RM764 million posted in the corresponding quarter last year.
This brought earnings per share (EPS) for the period down to 9.5 sen, from 11.2 sen posted a year prior.
Sime Darby noted that the decline in 9MFY20 net profit was on the back of the recognition of a RM129 million deferred tax credit arising from the change in real property gains tax rate since 9MFY19.
If one were to exclude this tax credit, Sime Darby said its net profit would have been 1% higher, noting that the strong operational results from the first six months of FY20 helped buffer the impacts of the Covid-19 pandemic seen in 3QFY20.
In a separate statement, Sime Darby chief executive officer Datuk Jeffri Salim Davidson said its operations in China are almost back to normal.
"Our operations in China are now almost back to normal. Demand for cars and hydraulic excavators there appears to have rebounded and both the Motors and Industrial operations had a relatively strong April. And in Australia, where mining is an essential industry, our customers have continued to depend on Hastings Deering to provide support to ensure that their mining trucks are running smoothly.
"Our recent announcement on the deal for the disposal of our 30% interest in Tesco Malaysia for RM300 million is a testament to our commitment to rationalising our non-core assets despite challenging market conditions," he said.
 
At noon market close, Sime Darby shares were trading 0.5% or a sen lower at RM2 apiece, valuing the company at some RM13.6 billion.