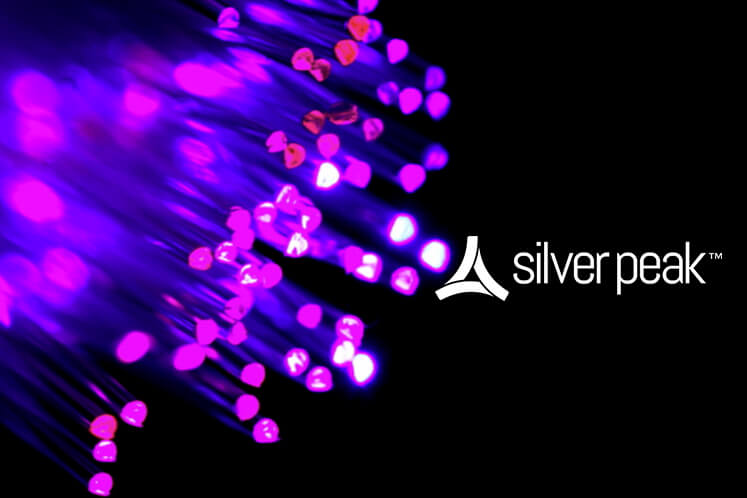 KUALA LUMPUR (March 29): Broadband and hybrid WAN solutions provider Silver Peak today announced a series of new advancements to the Unity EdgeConnect high-performance SD-WAN solution that will enable enterprises to realise the advantages of a thin branch office.
In a statement today, Silver Peak Asean regional director Tricia Png said that with its latest software release, EdgeConnect becomes the industry's first fully integrated SD-WAN solution to combine high performance SD-WAN, WAN optimisation, routing and a stateful firewall.
She said these advancements simplify and consolidate branch office infrastructure, shift the WAN edge toward being application driven and enable secure, direct Internet connectivity to SaaS and trusted web-based applications from the branch office.
"By 2020, more than 50% of WAN edge infrastructure refresh initiatives will be based on SD-WAN versus traditional routers," Png said.
With more than 350 customer deployments and counting, she said, EdgeConnect is fast becoming the preferred SD-WAN solution for geographically distributed enterprises and partners including Clair Global, Bentley Systems, Radial Inc, and NuSpective Solutions.
Png explained that Silver Peak EdgeConnect liberates enterprises of all sizes, from the cost, complexity and headaches associated with legacy router-centric branch office infrastructure.
"Whether they are hosted in the cloud or the data centre, enterprises can now confidently embrace commodity broadband.
"The consolidation of branch office infrastructure will dramatically simplify operations and lower costs without sacrificing network or application performance," she said.