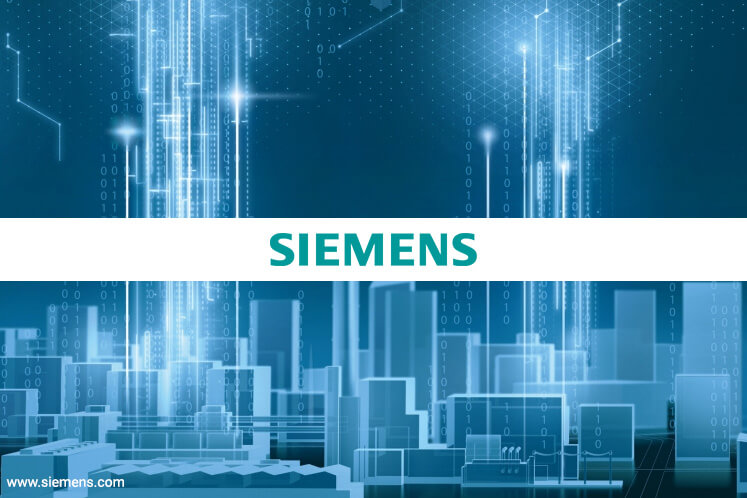 KUALA LUMPUR (April 14): German technology giant Siemens AG announced that it will be providing some €100 million (RM468.85 million) worth of software grants to local universities and colleges to boost re-skilling and increase training capabilities.
This, said Siemens, was in preparation for the next industrial age in Malaysia.
"We offered to the (Malaysian) prime minister yesterday that Siemens can provide first-class help in establishing software tools for the industrial Internet to be applied to areas of manufacturing like Industrie 4.0, and will willingly grant the sum of €100 million worth of software to universities and colleges so that the young generation can learn to simulate in the virtual world of manufacturing," its president and chief executive officer (CEO) Joe Kaeser said in a statement today.
"We see lots of good opportunities in Malaysia to further expand our resources. With the prime minister, we also discussed the future of the country and the digital age of how the whole industrial revolution is going to be implemented in this country, and ways on how Siemens can partner leading customers and leading universities to help embrace the Fourth Industrial Revolution," Kaeser said, adding that Siemens's business in Malaysia generated €879 million in revenue in 2016.
"As you know, Siemens is a world leader in manufacturing and automation, and the biggest supplier of industrial software with revenue of about €5 billion. As digitalization is our new focus, we believe it's important to invest in software skills to train the students in the next generation of engineering," Kaeser added.
According to Siemens Malaysia Sdn Bhd president and CEO Prakash Chandran, the company invests about 6% of its revenue in research and development every year.
"We bring the state-of-the-art technology, be it with the MRT, LRT double-tracked rail projects. Also, we always go into the market at our best competitive basis. We are ever ready to work hand-in-hand with the government and show the kind of differentiation what we can bring in, while trusting the investment will assist Malaysia in achieving double-digit growth," he added.
Siemens, Prakash said, will also focus on developing even more efficient mass mobility as well as smart grid opportunities to increase national electrification coverage with new generation capacities through efficient alternative solutions aided by digital intelligence.