This article first appeared in The Edge Financial Daily, on August 28, 2018.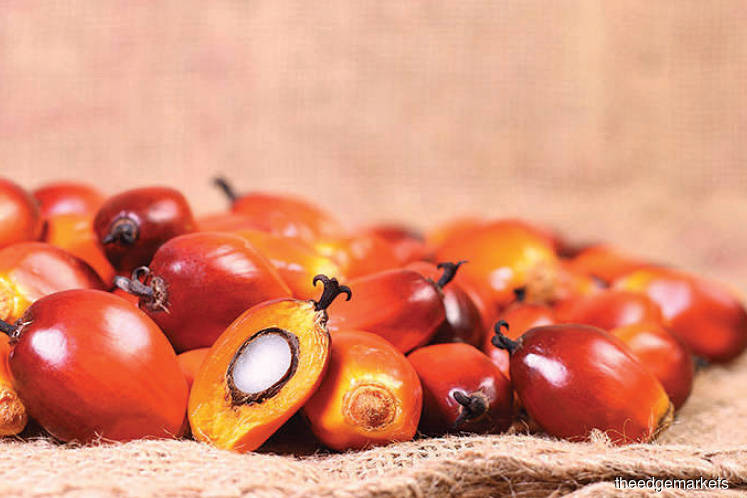 KUALA LUMPUR: Crude palm oil (CPO) prices are expected to trade sideways given that Indonesia's palm oil inventory may hit a high of 5.5 million tonnes by year-end, despite its government's push for the biodiesel mandate, according to an analyst.
This is after the world's top producer of palm oil registered 4.85 million tonnes of ending stock as at June 2018, reportedly its highest in more than two years, statistics provided by the Indonesian Palm Oil Producers Association (Gapki) earlier showed.
"Although we see the downside to crude palm oil (CPO) prices to be quite limited, the upside is also capped. First of all, it's the high palm oil inventory in Malaysia and Indonesia," said UOB Kay Hian plantation analyst Leow Huey Chuen during a palm oil seminar held here yesterday.
Leow said based on feedback received from exporters, it is forecast that Indonesian inventory may return to its high of five million to 5.5 million tonnes by end of this year. "The five over million tonnes would have taken into consideration additional usage for biodiesel in Indonesia. Therefore, it is a bearish number for the sector, that's why the prices are not moving anywhere despite the news on biodiesel," she said.
"Unless the absorption [rate] comes higher than expected, it is a market concern," she added.
From Sept 1, the Indonesian government will be implementing its biofuel mandate requiring both public service obligation (PSO) and non-PSOs to use fuel blended with 20% palm biodiesel. It also recently widened its mandate to include railways and electricity generators, besides military and mining vehicles amongst others.
"The usage will increase, as there are now penalties and subsidy capping involved," Leow said.
However, she raised concerns over the lack of clarity over subsidies, as well as the penalties of about 1,000 Indonesian rupiah per litre imposed by the Indonesian government for non-compliance, which may not be sufficient to encourage industry players there.
Coupled with external factors such as weaker currencies and the Sino-American trade dispute, UOB Kay Hian is maintaining its view that CPO prices will likely trade sideways until the first half of 2019, between RM2,250 and RM2,600 per tonne.
Leow said the market will show more "balance" in 2019, as the higher inventory this year was also a result of stocks being carried forward from the year before. "Our problem in 2018 came from the substantial oversupply in 2017. We expect 2019 to see a more balanced situation, which will have less pressure on pricing," said Leow, adding that prices may start to recover from fourth quarter this year.
She said events to watch out for in 2019 include the implementation of the Indonesian biofuel mandate,the development of El Nino, as well as the next soybean planting in South America.
At yesterday's close, the benchmark CPO third-month contract for November delivery fell RM21 to settle at RM2,219 per tonne.