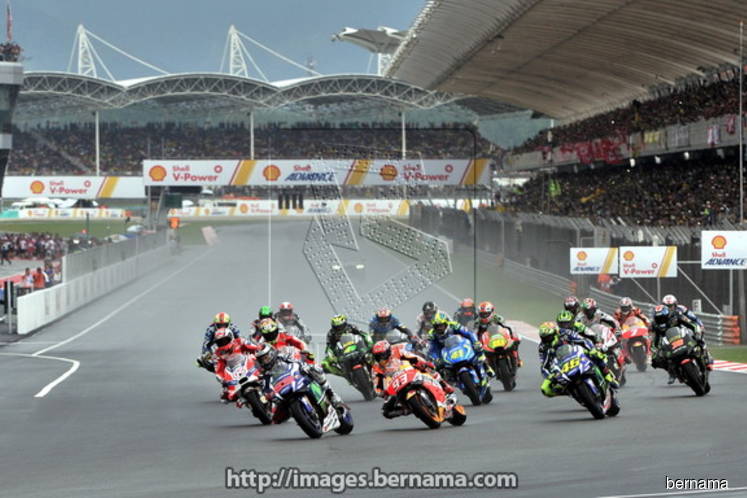 KUALA LUMPUR (April 19): In conjunction with its 20th anniversary celebration, Sepang International Circuit (SIC) is undertaking a series of refurbishment projects on several important areas of the circuit.
SIC chief executive officer (CEO) Datuk Razlan Razali said SIC has been working hard to refurbish and improve facilities at the circuit in its pursuit to deliver maximum satisfaction and experience to spectators attending the circuit for various events such as the Shell Malaysia Motorcycle Grand Prix (MotoGP), the FIA World Touring Car Cup presented by OSCARO, FIM Endurance World Championship and national races such the Malaysia Championship Series, Malaysia Superbike Championship and Sepang 1000km as well as all third party events.
"It is important to put our customers — the spectators — as the main priority in all of our pursuits. Having said that, we will always continue to improve our facilities for the comfort and enjoyment of spectators.
"This year will be a special year as we celebrate our 20th anniversary," he said in a statement today.
Razlan said following the installation of the circuit lights consisting of 64 light poles, which provided enough illumination for the safety of night events, SIC has also geared up to provide a safe and comfortable environment for spectators.
He said the Main Grandstand is currently undergoing works involving the changing of the membrane structures when several leaks were detected during heavy rain, causing dissatisfaction among spectators.
"This will be the first time the tension membrane will be replaced since SIC opened in 1999. In line with the objective to provide better facilities, the restrooms at the public area, grandstands and paddock will be upgraded to give it a new look and will be equipped with better fittings for the comfort of spectators," he added.
On the track, Razlan noted that the rectification works would start to prepare for the three biggest events of the year — the MotoGP, the World Touring Car Championship and the Endurance World Championship, which would take place from November to December.
Regarded as the crown jewel of Malaysian motorsport since their inauguration in March 1999, SIC has undergone various improvements in recent times.
Changes and improvements made including the upgrading of the rooftop area at the Main Paddock allowing fans to watch the race from the highest point of view, the building of the south paddock and paddock chalet have been well received by racing teams and track users alike.
In 2016, the track was resurfaced to further improve the quality of racing.
"We hope that with the improvements, spectators will get to enjoy events at the circuit with comfort as we aim to continue to be the main destination for motorsport and lifestyle event in the country and the region," he said.