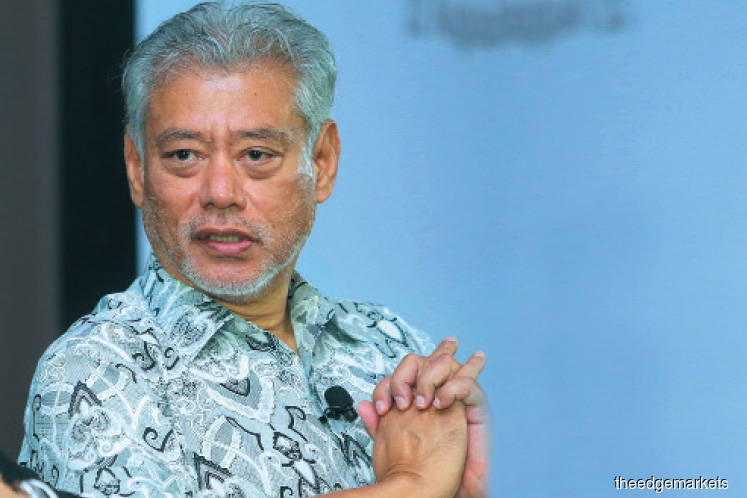 KUALA LUMPUR (May 23): Prime Minister Tun Dr Mahathir Mohamad's pledge to review irresponsible foreign investments and dubious loans to Malaysia does not amount to a blanket opposition to Chinese investments, according to economist Prof Dr Jomo Kwame Sundaram.
A member of the Council of Eminent Persons, Jomo today clarified his position on infrastructure investments from China into Malaysia, particularly the article published by the Financial Times on May 16 titled China's south-east Asia push threatened by new Malaysia regime, which suggested the new government would be antagonistic to investments from China.
"This misrepresents the popular Malaysian rejection of the kleptocracy that ruled the country in the last decade," he said.
As a matter of fact, Jomo said the new Malaysian government, like the government of China, is much more discriminating, and recognises that foreign direct investments and technology transfers from abroad will be crucial to future progress.
For example, he said Malaysians will appreciate investments that will contribute to the country's progress, such as 5G telecommunications, useful artificial intelligence applications, financial technologies, renewable energy, new medicines and electric vehicles.
"The new government clearly favours productive industrial investments, especially with Dr Mahathir's commitment to accelerating Malaysia's technological progress," he said.
But dubious investments will face more scrutiny, he said, owing to concerns they could burden and ruin the Malaysian economy.
Jomo cited the RM67 billion East Coast Rail Link project, which he said is not economically viable. He also argued the project could not be considered a foreign investment from China, but was instead a huge loan from the country's export-import bank for 85% of the projected costs on preferential terms.
"The project was awarded by the previous government to a Chinese company without any competitive, let alone transparent process, with various special privileges including tax exemptions," he added.
Jomo said the project was expedited to start this year, and planned to be completed in seven years, even though consultants had recommended it be stretched over 18 years. Further raising suspicions, about a quarter of the total loan had been disbursed after barely four months.
"Undoubtedly some dodgy foreign investments in Malaysia involve private investors from China. But China's authorities are embarrassed by such irresponsible behaviour, and have taken action to regulate outward capital flows," he said.