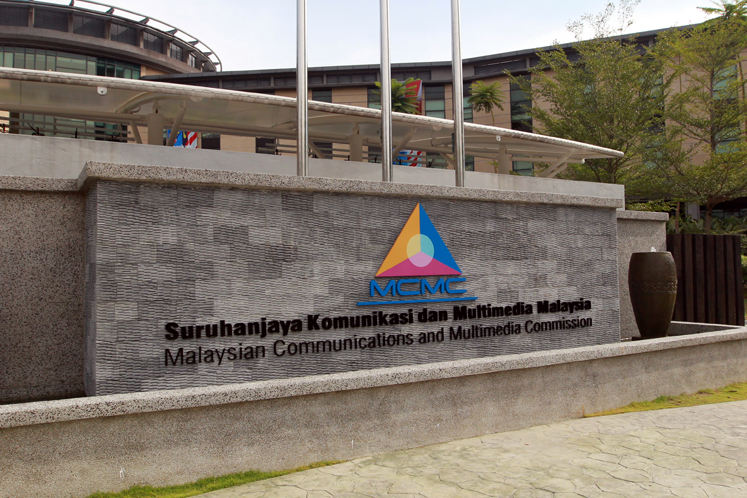 KUALA LUMPUR (April 1): The fifth generation mobile technology (5G) showcase on April 18, will provide Malaysians the opportunity to see and experience first-hand benefits that this technology will bring and how it can positively impact their lives.
Malaysian Communications and Multimedia Commission (MCMC) in a statement said the 5G showcase would be held at Putrajaya in conjunction with the 20th anniversary of the Communications and Multimedia Act (CMA) 1998 and Prime Minister Tun Dr Mahathir Mohamad is expected to attend the event.
Meanwhile, MCMC's chairman Al-Ishsal Ishak in the statement said they were extremely honoured to be given the opportunity to spearhead the introduction of 5G into the country.
"5G means more than just faster data speeds and greater network capacity, it is about connecting millions of devices, building new services, and supporting a broader adoption of applications that can impact  business and government operations as well as consumers' daily activities."
"This showcase aims to provide a view of what's coming, how we can prepare and embrace it. As such, I am happy to note that Malaysia is set to be one of the earliest countries in Asia to showcase this fifth generation mobile technology," he said.
Al-Ishsal added that 5G was also in tandem with the government's National Fiberisation and Connectivity Plan (NFCP) to provide the community with robust, pervasive, high quality and affordable digital connectivity.
Some of the real-life applications that will be showcased include remote healthcare diagnosis and consultation, immersive education and real-time e-sports with multiple 4K displays.
In November last year, MCMC established a national 5G task force comprising various stakeholders and industry players to study and recommend a holistic strategy for 5G deployment in Malaysia.
On March 4, Communications and Multimedia Minister Gobind Singh Deo said Cyberjaya and Putrajaya will become the first smart cities in Malaysia receiving 5G technology facilities when the service network's pioneer test begins in April.
During the period, Gobind Singh said, companies providing telecommunications services and industry players would carry out their respective 5G technology tests assisted by the MCMC.