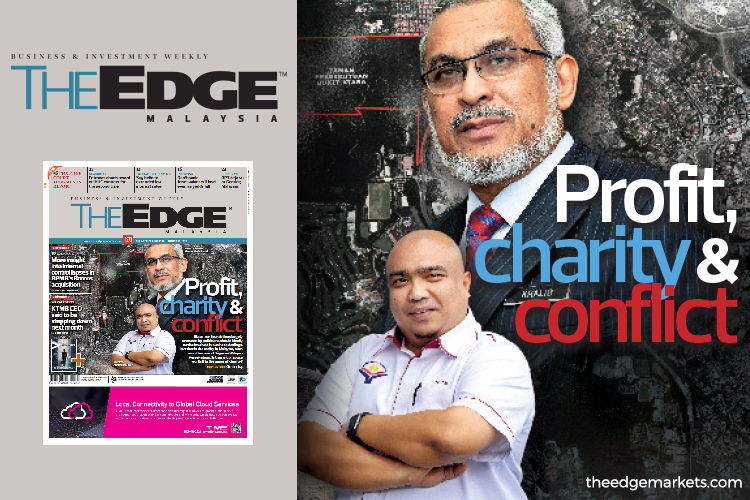 KUALA LUMPUR (Aug 10): Should the government do business and chase profit in the name of helping the poor? Can it really juggle the conflicts that arise from also being the regulator of business and wielder of executive powers that shape the business landscape?
These are the questions posed to Federal Territories Minister Khalid Samad as well as Zaizalnizam Zainun, head honcho of controversial Yayasan Wilayah Persekutuan (YWP) of the Taman Rimba Kiara park development affair in our cover story this week.
The story also explores the problems that arise from the potential conflict and why the issue is larger than just YWP.
In addition, we look into other property activities and joint ventures that YWP had ventured into apart from the Taman Rimba Kiara project. Several prominent names have emerged in the property deals and joint-ventures entered into with YWP. Did the foundation have to flip assets or be the "middle man" to raise funds to operate?
YWP says it plans to exit property development and is seeking new avenues to raise funds. Again the new jobs are expected to be awarded by Dewan Bandaraya Kuala Lumpur. Will the conflicts continue?
Ultimately, could the charitable ends really justify the means and potential grey areas that may breed further corruption? Follow our examination into the conundrum in the latest issue of The Edge Malaysia, which features exclusive interviews with Khalid and the YWP management itself.
Pick up a copy at your nearest newsstand today or save a bit by subscribing to your very own print and/or digital copy today.