This article first appeared in City & Country, The Edge Malaysia Weekly, on October 5, 2020 - October 11, 2020.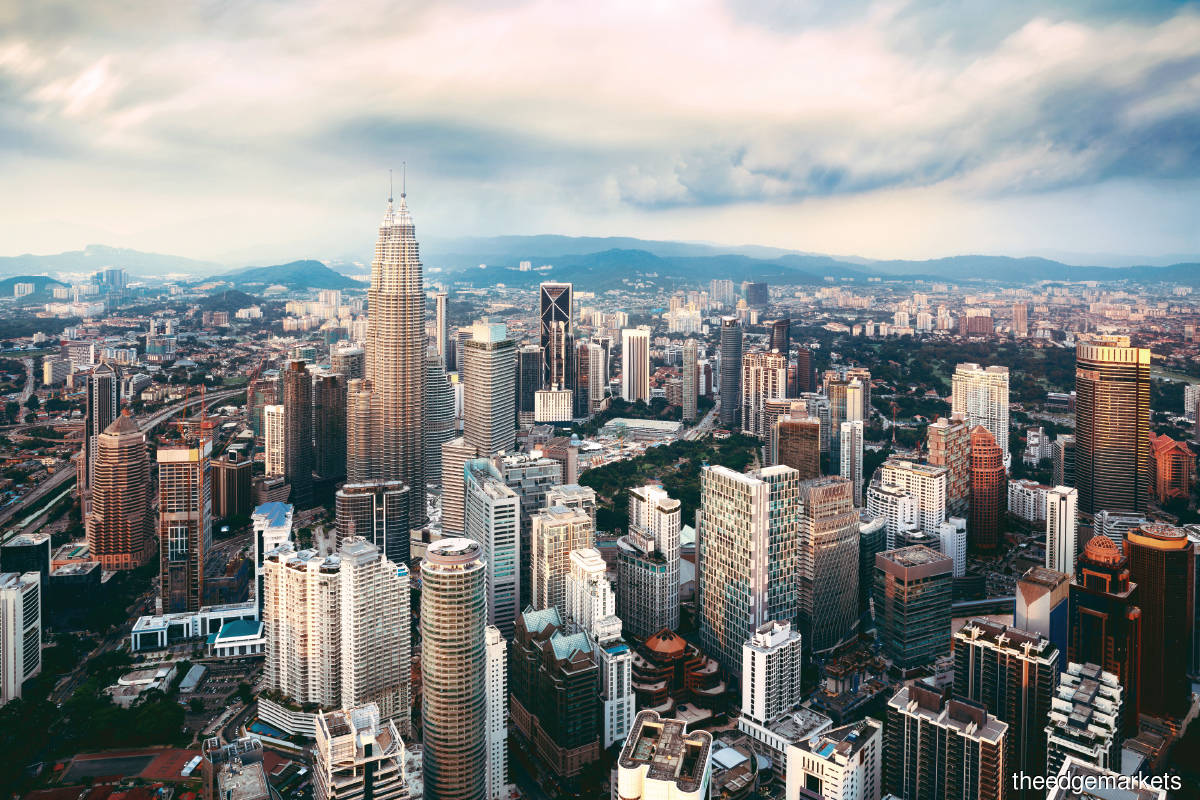 Cities are the engines of economic growth, thriving on the opportunities for work and play, and an endless variety of high-level goods and services, says Malaysian Institute of Planners (MIP) member of the council of advisers Datin Paduka Dahlia Rosly.
As such, cities have become more densely populated as they attract an increasing number of  people and the demand for housing increases. In many cities, property development is propulsive and high-density, and the maximisation of land banks is common.
The Covid-19 pandemic has pushed the reset button, however, and many discussions have since taken place, including on the state of current cities and city planning. Viruses and diseases spread easily and rapidly in compact cities, thus the discussion is on the relevance of such cities, and whether they should be more decentralised and sprawling.
KW Associate Planners Sdn Bhd managing director Khairiah Talha says decentralising cities is not the answer to preventing the spread of diseases and beating a pandemic.
"Taiwan and Japan have succeeded in reducing [the spread of] the pandemic despite high-density living. Public health cleanliness and related actions such as wearing surgical face masks and social distancing have been the answer," she says.
Meanwhile, it is not one or the other but, rather, a combination of both, says MIP president Ihsan Zainal Mokhtar. "It is not that compact will solve certain problems or decentralisation is better. The solution would be a combination [as well as] adherence to plans. We have to plan our resources."
He points out that compact areas allow people to be near the city centre and job opportunities. While this results in a hectic lifestyle, it also provides easier and efficient access to services. On the other hand, some people prefer to live in lower-density areas and enjoy a better environment with open and green spaces.
One solution is the development of smaller towns that are farther away from Kuala Lumpur. This is possible with the availability of internet services and highway connectivity. "[This solution] allows other areas to be developed. It raises the question, however, of where does development stop? Where are the boundaries?" Ihsan says.
There is a risk that the environment could be threatened if developments are not properly planned.The best tool for striking a balance between compact areas and decentralisation is town and urban planning.
"We have to plan and we do have plans, but we need to execute them. We allow for market forces to determine how we allocate our resources. But planning is also about market intervention. Sometimes, for the good of society and the nation, we have to intervene to protect our forest and environment," Ihsan says.
According to Dahlia, the appeal of dense cities seems to be wearing off in many parts of the world, as they are considered less liveable. Young people may still find city life appealing, but the benefits of working from home and being away from the city have given some a sense of freedom and increased productivity.
"Thus, unless a dense city is holistic in its approach in ensuring the health of the citizens, people will find it less appealing to stay there, especially since remote working is becoming a way of life now," she says.
City planning and development post-pandemic
Changes in policy direction, design and guidelines for cities have been discussed for implementation, but they come with challenges, says Dahlia. Some of these issues had been debated before the pandemic and have since been revisited and realigned to the "Covid-19 way of life".
The potential changes, reorientation and revisiting initiatives in city planning include a precautionary approach on allowing high-density developments; the use of open, enclosed and social spaces; the shift to remote working; inner city versus small town living; and motorcycle lanes for deliveries.
"Strong city leadership and governance are required to enforce these," Dahlia adds.
Khairiah observes that the pandemic has triggered changes in how we live, work, shop and play, where almost everything can be done online. Thus, what city development should be in the future has to be rethought.
"The question is whether we really need more office space, shopping centres or meeting rooms, as [activities related to these spaces can be done in] cyberspace. We also need to rethink the spaces required in houses — from high-end homes to housing for the low-income group. Common spaces in each home may need to be larger, and maybe, a home office will have to be an additional feature," she says.
Ishan takes the environmental point of view. A result of the Movement Control Order is cleaner rivers and air, which is something we should strive to maintain, he says.
"City planners will have to think about how to encourage people to leave their cars and use public transport so that there will be less pollution. We also need to create bigger recreation and public spaces so that people will not be crammed together," he says.
Health is now the top priority
"Cities are the epicentre of the public health crisis. The fear that disease spreads easily in busy urban centres could already be having an impact on people's attitudes towards living in cities," says Dahlia.
Will city developers continue to build more dense properties for profit? Dahlia says the answer depends on the policy directions and priorities of city governments.
Cities are built for people, and health has taken top priority on the list of quality-of-life indicators in cities, owing to the pandemic.
"Besides the younger population, families with children and the vulnerable may give up living in congested high-rises in the city and opt for a landed property even if it is far away from the city. Many urban citizens now perceive that health comes first," Dahlia observes.
As such, compact cities may lose their appeal, she believes. "Many European cities prosper without having to resort to high-density developments. These cities are more appealing than their counterparts with high-density building investments."
Khairiah thinks, however, that dense cities will still remain relevant. "It is easier to cordon off and contain an area that is compact and high-density when there are positive cases, compared to an area that is sprawling, as there are too many access points and require more guards and police."
In addition, she says compact and dense cities reduce the demand for more land for city expansion and post less of a threat to agricultural land and forested areas when new areas are opened up for development. They also cut travelling time and result in a sufficiently large population to facilitate public transport.
Ishan says the threat to forested areas can be avoided by redeveloping brownfield sites. "Compact and dense cities have to be relevant because we have limited resources. We can go for higher density but we have to do it wisely. We need to find that balance," he says, adding that the redevelopment of brownfield sites can slow or prevent the opening-up of new areas.
He says the minimum housing size should be revised so that units are bigger and can accommodate more people comfortably. High density is the way forward, but that is not the only option.
"The way to have fewer cars is to have better public transport, walkways and cycling facilities and services.
"Instead of being more compact, we can look into being more connected to facilities. There are mobile applications that not only deliver goods to you but services as well. This change of lifestyle means there might not be a need for compact cities as much as before," Ishan points out.
Planning for a city does not look only at the macro level. "There is the micro aspect, such as improving walking lanes, providing facilities for people to walk, stop and rest, and building safer streets with proper lighting," he says.