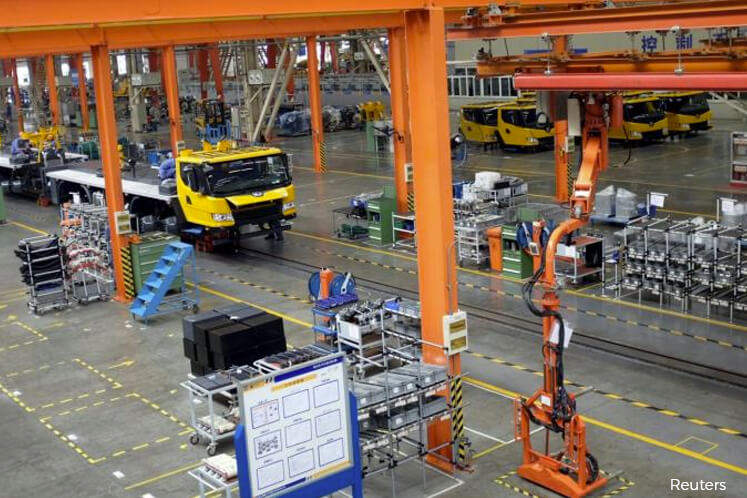 SINGAPORE (May 3): China's ambitious One Belt, One Road (OBOR) initiative is likely to have "modest" short-term impact on total investment and overall economic growth in the vast region, says Oxford Economics.
Launched by President Xi Jinping in 2013, OBOR aims to create an infrastructure network by building roads, ports and railway tracks along ancient trading routes that will span 65 countries and connect some 60% of the global population.
"While it's hard to quantify the total number of projects and amount of financing, the China Development Bank alone has reserved US$890 billion (S$1.24 trillion) for over 900 projects, highlighting the magnitude of this undertaking," says Oxford Economics' He Tianjie and Louis Kuijs in a research briefing on April 27.
According to the economists, the Asian Development Bank (ADB) estimates that OBOR would need an annual infrastructural investment of US$1.7 trillion until 2030.
"Even the combined annual financing flows likely to be generated by these and other international multilateral institutions (such as the World Bank and ADB) are modest compared to infrastructure spending and needs in the vast OBOR region," say He and Kuijs. "However, this also implies that the short-term impact on total investment and overall economic growth in OBOR countries is likely to be modest."
In addition, He and Kuijs say OBOR is also not expected to have a major impact on mopping up excess capacity in China's heavy industry, despite Chinese construction firms likely to benefit significantly from new opportunities for overseas infrastructure construction due to OBOR.
Excess capacity in China's steel industry ranges from 250 to 450 million tonnes per year, while the economists estimate that total annual OBOR spending would only generate around 22 million tonnes of annual steel demand at current prices.
So, what's in it for China?
"OBOR helps to boost China's regional and global influence by providing 'public goods' and taking on significant financial risks that other investors would shy away from," say He and Kuijs.
"This will support long-term growth and development in the economies involved through better connectivity and cement China's global influence," they add.