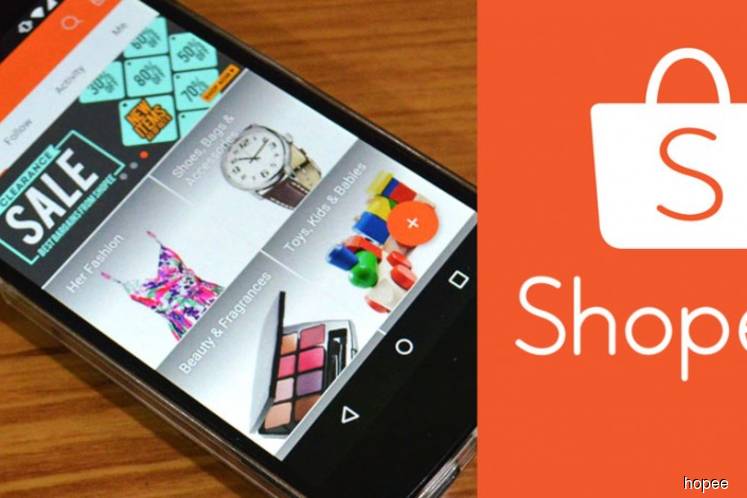 KUALA LUMPUR (Oct 9): E-commerce platform Shopee has timed its 10.10 Brands Festival to coincide with the Buy Malaysian campaign in a move to boost domestic trade.
The recently-launched Buy Malaysian campaign is the Domestic Trade and Consumer Affairs Ministry-led initiative to encourage the purchase of Malaysian-made products and help local entrepreneurs grow their businesses.
In a statement today, Shopee regional managing director Ian Ho said Shopee chose have the Buy Malaysian campaign coincide with its 10.10 Brands Festival, as this is when its year-end sales kicks off to an array of "really attractive discounts, deals and promotions that would help Malaysians stretch their ringgit".
"Together with upcoming mega shopping events such as the global 11.11 and 12.12 campaigns, sellers of Malaysian-made products will benefit from the surge of traffic and shopping activity during that period," he added.
Shopee also said from now until Oct 10, the shopping event will provide businesses with comprehensive tools to boost user engagement and forge a closer bond with customers through gamification features, such as Mission: Shopee, Voucher Together-Gether, Shopee Catch and Shopee Quiz, as well as in-app brand takeovers.
Shopee will also be offering Malaysians free shipping with a minimum spend of RM10.
Since the beginning of the year, Shopee has been scaling up efforts in line with the Government's initiatives in pushing various national agenda forward for the benefit of all Malaysians.
"Among the bigger initiatives are the recently-concluded 9.9 Super Shopping Day to help alleviate the rising cost of living in Malaysia, whereby the campaign offered Malaysians a variety of ways to continue shopping and stocking up on necessities without breaking the bank," it said.
The online shopping platform said it was also working with the Sarawak Ministry of International Trade and E-Commerce to bring several initiatives to sellers in the State, including free workshops to educate them on e-commerce trading and marketing knowledge.
The Selangor State Development Corporation (PKNS), through its Entrepreneur Development Unit, has also collaborated with Shopee in the Raya Bersama PKNS di Shopee campaign.
It saw 30 PKNS entrepreneur stores and their 700 Raya-related products featured in a special collection page dedicated to them on Shopee.