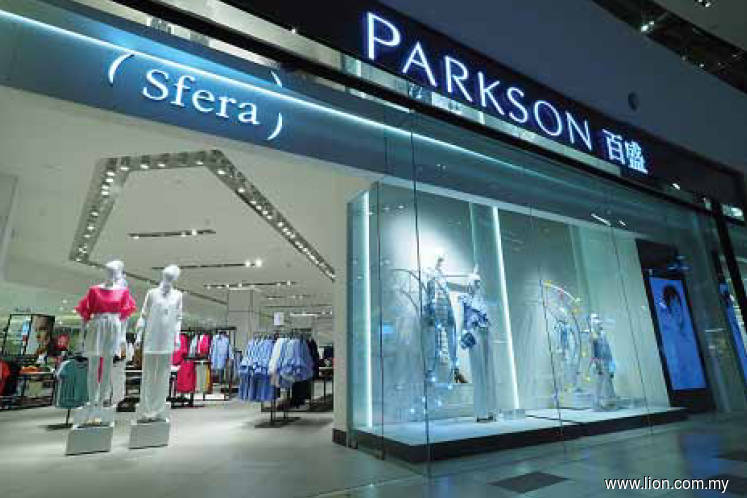 KUALA LUMPUR (Jan 31): The chief executive officer (CEO) and executive director of Hong Kong-listed Parkson Retail Group Ltd (PRG), Shaun Chong Sui Hiong, is resigning with effect from tomorrow.
Chong is leaving due to other commitments, PRG's holding company, Parkson Holdings Bhd, said in a filing with Bursa Malaysia.
This makes Chong, 51, the second Parkson chief to resign in two months, after Larry Michael Remsen, 71, quit as CEO of Singapore-listed Parkson Retail Asia Ltd (PRA) on Dec 21, 2018, as he was relocating to the US due to family reasons.
Parkson Holdings has a 54.59% stake in PRG, which manages the Parkson stores in China and a 67.96% stake in PRA, which owns Parkson's department stores in Malaysia, Vietnam, Indonesia and Myanmar.
Parkson Holdings said Chong confirmed that he had no disagreement with the board, and that there is no matter in relation to his resignation that needs to be brought to the attention of the group's shareholders.
Chong has 20 years of experience in China's retail industry and has been with the Parkson group since 1994. He was appointed as CEO of PRG in 2014. As of June 30 last year, PRG manages a total of 47 Parkson stores in China.
In December, PRG's chief financial officer (CFO) Au Chen Sum announced his resignation with effect from Jan 1. He had been the CFO of PRG since 2014.
PRA is also currently without a CFO after Chia Cang Yang resigned on Nov 4, 2018, after serving more than a year in the role.