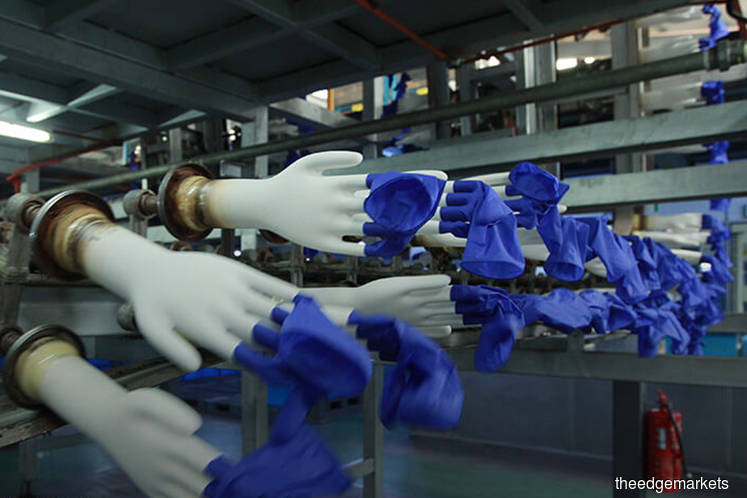 KUALA LUMPUR (Dec 5): Shares in rubber glove makers fell in morning trade on Tuesday, after issues of rising cost were raised, following the government's target to increase natural gas price by 22.9%.
Shares in Supermax Corp Bhd dipped as much as 5.26% or 10 sen to RM1.80, before recouping slightly ahead of the noon break. As at 12pm, the counter stood at RM1.82, with some 1.14 million shares seen exchanged.
Meanwhile, Top Glove Corp Bhd fell as much as 2.08% or 14 sen to RM6.54 in early trade; Kossan Rubber Industries Bhd was down by as much as 2.71% or 21 sen to RM7.54, while Hartalega Holdings Bhd witnessed a 2.84% or 26 sen drop in its share price to RM8.89.
In the wake of a steep 22.9% hike in natural gas price, the Malaysian Rubber Glove Manufacturers Association said an additional cost of about 60 cents to US$1 can be expected.
The association added that local glove manufacturers will tweak prices to match rising costs.
"We are making this statement early, so that all stakeholders can be prepared to expect higher glove prices in the months ahead as it is inevitable, and that such incremental cost would have to be passed on to buyers, as it would be difficult for the manufacturers to bear," its president Denis Low Jau Foo said in a statement yesterday.