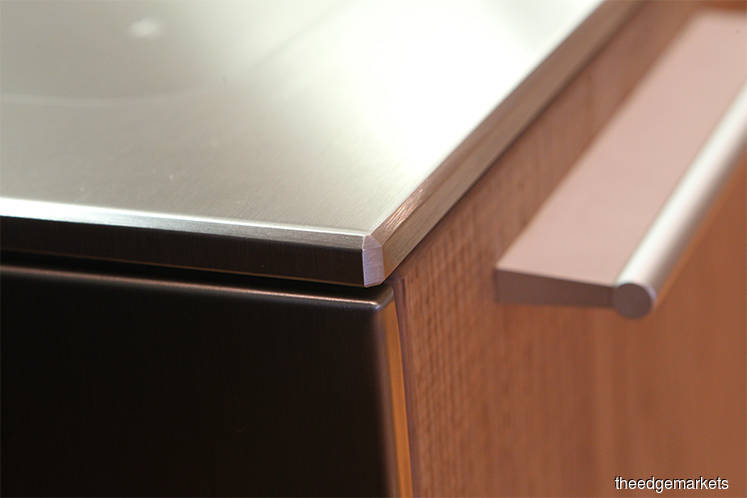 KUALA LUMPUR (July 23): Interest in shares of export-oriented furniture manufacturers spiked, following news the United States is looking to impose a 10% tariff on more than 5,000 new Chinese imports worth US$200 billion, which includes furniture.
"This could benefit our local furniture players as demand could potentially increase from the US, as retailers need to source elsewhere," said an analyst from Affin Hwang Investment Bank Bhd.
Hong Leong Investment Bank Research analyst Rachael Hong Hui Chee concurred, saying the rise in share price of furniture makers is due to expectations of greater demand for Malaysian furniture.
"With the trade war in China, people may divert their demand to Malaysia's furniture. But again, if the demand increases for our side, I don't think our supply can catch up as fast," Hong told theedgemarkets.com.
"I think our capacity has already maxed out, and we're running out of foreign workers to further produce. I don't think there will be much contribution [from the trade war], unless we can increase our capacity, which comes down again to foreign workers, as it's a very labour-intensive sector," Hong noted.
Top gainers among furniture counters include Latitude Tree Holdings Bhd, Poh Huat Resources Holdings Bhd and Lii Hen Industries Bhd.
At 3.45pm, Latitute was up 23 sen or 6.32% at RM3.87; Poh Huat grew eight sen or 5.67% at RM1.49; while Lii Hen was up 14 sen or 5.15% higher at RM2.86.
Meanwhile, shares of some wood-based panel manufacturers, including Evergreen Fibreboard Bhd, Mieco Chipboard Bhd and HeveaBoard Bhd, also rose today.
At 3.45pm, shares of Evergreen gained 3.5 sen or 6.73% to 55.5 sen, while Mieco was up four sen or 8.89% at 49 sen. Heveaboard meanwhile rose three sen or 3.49% at 89 sen.