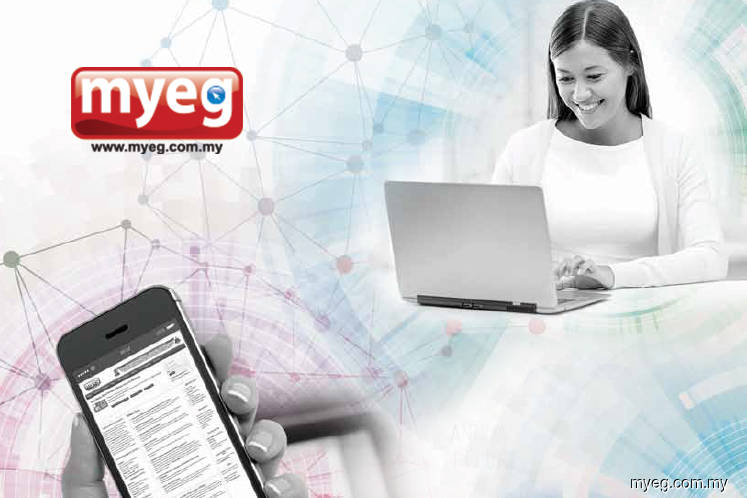 KUALA LUMPUR (March 2): Counters of e-government service providers continue to rally today ahead of possible contract wins.
Shares in My EG Services Bhd rose as much as 14.3% in early trade today to hit its intraday high of RM1.28. The stock pared some of its gains to close the morning session up 6.25% or seven sen at RM1.19, with 93.48 million shares changing hands — making it the fourth most active counter on Bursa Malaysia.
Likewise, Datasonic Group Bhd's share price rose as much as 22.4% to hit an intraday high of RM1.31 this morning before paring some of its gains to close at RM1.16 in the morning session, valuing it at some RM1.57 billion. The counter was heavily traded, with 53 million shares changing hands, making it the eighth-most active counter on Bursa Malaysia.
Shares in Prestariang Bhd added to today's run-up, climbing as much as 18.8% to reach its intraday high of 38 sen this morning. The counter ended the morning session at 33.5 sen, still up 1.5 sen or 4.69%, bringing a market capitalisation of RM159.16 million. The counter saw some 3.67 million shares traded.
The rally in the shares of e-government service providers comes as two contracts are up for grabs. They are foreign visa system (VLN) and the Integrated Immigration System (IIS), which are expected to be announced in the first quarter of this year
Based on the previous VLN contract agreement, the project could see its vendor receiving payment of RM100 per tourist. In 2018, Malaysia received 25.83 million tourists, of which 11.2% or 2.9 million constituted Chinese nationals.
The Edge reported earlier that bids ranging from RM1 billion to RM1.8 billion have been submitted by some 30 bidders for the IIS, which is replacing the now defunct RM3.5 billion National Immigration Control System awarded to Prestariang.