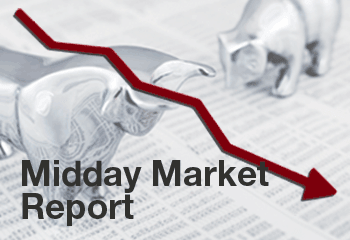 SINGAPORE (April 30): Interest in Singapore shares remained subdued as investors were generally reluctant to hold on to risk assets with the market closed tomorrow for the Labour Day break.
Concerns over the health of the US economy, which grew merely 0.2% in 1Q2015, also weighed on sentiment, although the Federal Reserve appeared hopeful that the recent economic weakness would be temporary.
"The fact that the April FOMC statement did not rule out a June rate liftoff means that the June FOMC remains an option," UOB economist Alvin Liew wrote in a note.
"Like the Fed, we believe that the US is thawing out from its winter freeze in 1Q and a (significant) 2Q-3Q rebound may be expected," he said, adding that rising wages in the US and a desire by the central bank to "get away from the prolonged state of being stuck in zero-interest rate environment" will prompt it to start lifting rates from June.
At 12:17pm (0417 GMT), the Straits Times Index was 0.4% lower at 3,471.66. Market breadth was negative, with almost two decliners for every gainer.
Not surprisingly, stocks that went ex-dividend today tumbled.
These included Chip Eng Seng, down 7.3% at 88.5 cents; CWT, down 3.3% at $1.915; Mewah International, down 2.7% at 35.5 cents; OCBC, down 2.2% at $10.64; and Starhub, down 1.2% at $4.25.
GCCP Resources, which made its trading debut today, last changed hands at 17.9 cents, down from its IPO price of 23 cents.
Boustead Projects, which also debuted today, opened at 88 cents and last traded at $1.005.