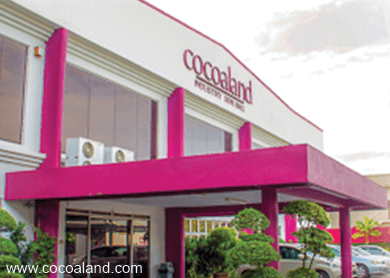 Cocoaland Holdings Bhd
(June 3, RM2.46)
Maintain buy with fair value of RM2.70: Cocoaland announced that it had received an offer from Hong Kong-based First Pacific Co Ltd to acquire its business including all assets and liabilities for RM463.3 million or RM2.70 per share.
This essentially means that Cocoaland would be an empty shell after the sale of business. The proceeds would either be paid back to shareholders in dividends or as capital repayment.
At the offer price of RM2.70 per share, the company is valued at financial year 2015 forecast (FY15F) price-earnings ratio of 18 times based on our forecast. We recommend investors to accept the offer as the proposed offer price is fair.
It is also noted that Cocoaland has not traded at or above the offer price for the past 10 years, the highest being RM2.68 per share in July 2010. This is also higher than the first offer made by Navis Asia VII Management Co Ltd of RM2.20 per share on May 22.
Leverage Success Sdn Bhd owns a 38% stake in Cocoaland. First Pacific intends to undertake the proposed acquisition through a special purpose vehicle (SPV), which Leverage Success intends to acquire a stake in. Hence, Leverage Success should continue to benefit from Cocoaland's future profit growth.
Most significantly, its second largest shareholder, Fraser & Neave Holdings (F&N) holds a 27% stake. F&N had bought into the company back in 2010 at RM1.38 per share (96% premium to the offer price then) via a private placement.
F&N's support is crucial for the sale of business to go through. First Pacific must have 75% approval from shareholders for its buyout offer for Cocoaland's business.
Cocoaland will enter into an exclusive period with First Pacific for six weeks in relation to the proposed acquisition, which is still subject to due diligence exercise. We expect the share price to go up once trading resumes.
Moving into FY15, sales volume is expected to remain stable, underpinned by the growing penetration of export market (60% of revenue) and strong focus on its own brand products (63% of revenue) which yield higher margins. — AmResearch, June 3
This article first appeared in The Edge Financial Daily, on June 4, 2015.