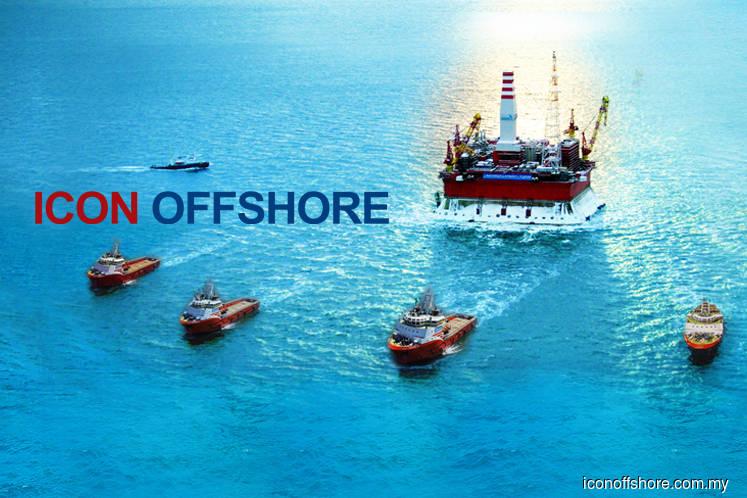 KUALA LUMPUR (Nov 26): Icon Offshore Bhd has received the nod from its shareholders to move forward with its debt restructuring and cash call proposal, which will greatly help reduce the debt burden that has eaten into the company's earnings.
Icon's second largest shareholder, Urusharta Jamaah Sdn Bhd, which owns an 8.8% stake in the group, indicated at the group's extraordinary general meeting (EGM) today to support the cash call to raise up to RM250 million, the bulk of which will be used to reduce the group's debt and gearing.
This is on top of the undertaking by Icon's 42.3% shareholder Hallmark Odyssey Sdn Bhd, which is owned by Ekuiti Nasional Bhd. Icon also plans to secure an underwriting of some RM67 million for its rights issue.
"The funds coming in from the rights issue will strengthen the bottom line (with) savings of up to RM31 million in terms of finance and depreciation costs," Icon's recently-appointed managing director Datuk Seri Hadian Hashim told reporters after the EGM.
"What I and my management team will do is to improve the delivery. Over the last few months there has been cost savings of about 7%-8%," he said.
In a nutshell, Icon proposes to consolidate 50 shares into one, and to raise up to RM247 million — or around RM10,618.55 for every 1,000 consolidated shares held based on its circular to shareholders.
The rights shares will come with free eight-year warrants on the basis of one warrant for every four rights shares at an exercise price to be determined later.
With the rights issue, combined with the plan to restructure some RM577.16 million worth of its debt — last reported at RM619.66 million — Icon will be able to reduce its gearing from 9.16 times to under 1.5 times, and slash annual financing costs by about RM18 million.
Icon is expecting to complete the cash call exercise by February 2020.
Icon's share price was down half a sen at 4.5 sen as at 3.25pm, giving the group a market capitalisation of RM52.97 million.