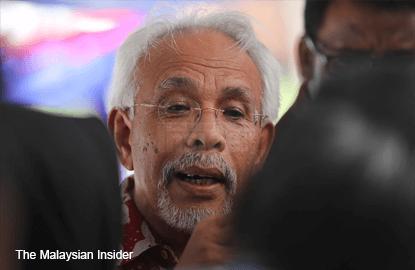 KUALA LUMPUR (Nov 26): Although there are concerns that Malaysians' personal data protection might be at risk once the Trans Pacific Partnership (TPP) agreement has been signed, one should not forget that the country's data protection laws are quite similar to other TPP member nations' data protection laws.
Barisan Nasional backbencher chief Tan Sri Shahrir Abdul Samad told The Edge Financial Daily outside the Lower House today that Malaysia's own Personal Data Protection Act 2010 has been in place for quite some time and was structured based on laws from the US and other developed nations.
"There are local laws. It (data protection) must be seen in that context. Remember, developed countries are stricter and more circumspect (in protecting citizens' privacy). And we structured (some of) our (data protection) laws based on their laws.
"We have had our laws for quite some time already, and many corporations, regardless if they are foreign-owned or locally-owned, are used to working under those conditions and those laws. In fact, back home they might face stricter laws, so I don't really see a problem," said the Johor Bahru Member of Parliament (MP).
Shahrir was responding to a press conference held earlier by Parti Amanah Negara Kuala Krai MP Dr Hatta Ramli and Parti Keadilan Rakyat (PKR) Kelana Jaya MP Wong Chen who raised concerns that under the TPP, Malaysia's Personal Data Protection Act 2010 might be dismantled and Malaysian citizen's data might be taken abroad by foreign companies.
"The TPP requires Malaysia to open the door to a transfer of electronic information with other countries under Article 14.11, essentially allowing corporations to take your personal information directly abroad.
"Currently, Malaysia's Personal Data Protection Act 2010 requires companies doing business in Malaysia to store most personal data within our borders.
"The TPP prohibition on data localisation laws (Article 14.13) essentially means personal information that is hosted abroad would be subject to different laws on privacy; for instance your personal data could be subject to US government surveillance laws such as the US Patriot Act," Dr Hatta told reporters at the Parliament lobby this morning.
However, Shahrir said that this is all part of the nation's transformation, which began since former prime minister Tun Dr Mahathir Mohammad's era, and that people should not be afraid of change.
"The fear I noticed of TPP is that it would bring radical change. But we need to remember, change did not start under Datuk Seri Najib (Razak)'s leadership. It started way back in Tun Dr Mahathir's time. He started to liberalise the economic sectors in retail and services.
"Gradually we began to open up. They (Wong Chen and Dr Hatta) are only talking. They are looking at something to say. We want to move to liberalise the economy. When we hear voices of dissent, we will have to view it against the backdrop of the country and what we can benefit from.
"I would fear losing out more to our neighbours because of the bigger market share we will have access to. And I am very confident that our Malaysian businessmen can compete at an international level," said Shahrir.