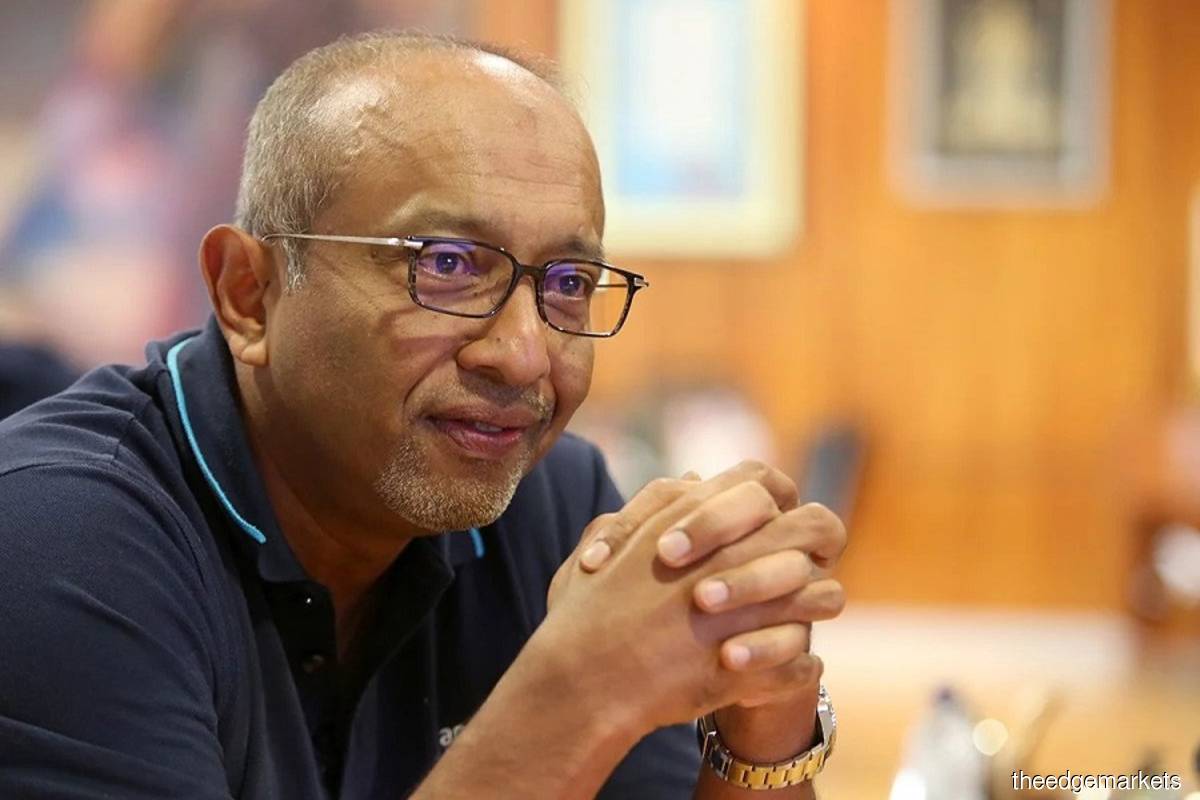 KUALA LUMPUR (April 6): Tycoon Tan Sri Shahril Shamsuddin is opposing Hasrat Budi Sdn Bhd's bid to remove him as a director of MySJ Sdn Bhd, saying his appointment is "valid and proper".
Hasrat Budi, a wholly-owned subsidiary of Eco World Development Group Bhd, is among the shareholders of MySJ, the operator of the MySejathera application.
On April 4, Hasrat Budi filed a lawsuit at the High Court against MySejahtera's developer Entomo Malaysia Sdn Bhd, Revolusi Asia Sdn Bhd, MySJ and three individuals, namely Shahril, Raveenderen Ramamoothie and Anuar Rozhan, in relation to a dispute over a shareholder agreement.
Hasrat Budi is seeking a declaration pursuant to the shareholder agreement between it and Entomo Malaysia, Revolusi Asia and Raveenderen dated Aug 27, 2021 that the directors of MySJ shall comprise Raveenderen, an independent director satisfying the listing requirements of Bursa Malaysia Securities Bhd, and a representative from Hasrat Budi.
Hasrat Budi is also seeking the removal of Anuar and Shahril as directors of MySJ and the appointment of Raveenderen as a director of the company.
Responding to the suit, Shahril said in an affidavit sighted by The Edge that he was duly appointed as a director of MySJ on Dec 6 last year.
"Insofar as the plaintiff's (Hasrat Budi director Heah Kok Boon) affidavit is concerned, I am advised by my counsels and verily believe that my appointment as director of MySJ is valid and proper, and done with the agreement of the plaintiff.
"It is denied that Hasrat Budi is entitled to the relief sought in the originating summons to remove me as MySJ director," said Shahril.
Meanwhile, Raveenderen has filed an affidavit in support of Anuar being retained as a director of Hasrat Budi.
"I aver that this afterthought is merely an attempt on the part of Hasrat Budi to justify their attempt to resile from its original position in accepting Anuar as a director.
"Until the filing of this action, the plaintiff had never challenged Anuar's position as a director and hence, they are in no position to now insist for Anuar to be removed," he said.
The court has set to hear Hasrat Budi's application to remove Shahril and Anuar on June 9.