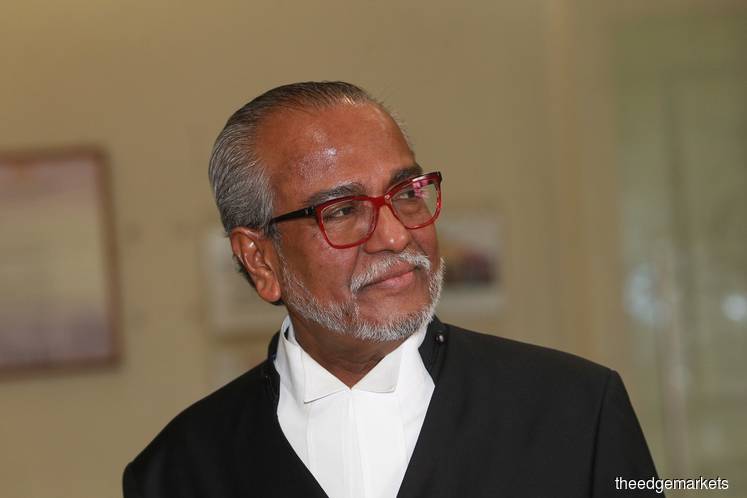 KUALA LUMPUR (July 2): Datuk Seri Najib Razak's lead counsel Tan Sri Muhammad Shafee Abdullah grilled SRC International Bhd director Datuk Suboh Md Yassin after the latter walked back his testimony that mismatched signatures on scanned and physical copies of bank documents were his.
The senior lawyer persistently questioned the prosecution witness about whether the signatures were forged by the ex-managing director of SRC Nik Faisal Ariff Kamil while going through instruction letters to the bank that allegedly contained the fakes, prompting the witness to say that he could not possibly remember each and every document that he had previously signed.
"I can't remember each and every document I signed," said Suboh.
"Are you saying you don't remember signing this particular document or all of the documents that we showed you?" asked the lawyer.
"I don't remember signing this one," said the witness, referring to the letter dated April 9, 2015 for a RM3 million transfer to Gandingan Mentari Sdn Bhd, which was displayed on the projector in court.
The defence proceeded to go through the other allegedly forged documents before Suboh agreed that these documents could have been forged, contradicting his earlier statement during questioning by deputy public prosecutor Datuk Ishak Mohd Yusof yesterday.
Shafee then asked the witness to explain to the court his statement during the examination-in-chief yesterday, when Suboh said he had personally signed all the letters that were referred to.
"Who asked you to admit that these were your signatures? Datuk, be careful with your answer because I have a very reliable source of information.
"Who put you up to this? Why didn't you admit it?" pressed Shafee.
"I was never put under such a situation," responded Suboh.
"Are you sure? Did you not, at one time after the election, tell the MACC that 'these were not my signatures'?" said the lawyer.
Suboh said he cannot remember making such a statement to the MACC, which prompted the defence to apply to show the witness a copy of the statement which was recorded in 2018.
High Court judge Mohd Nazlan Ghazali allowed the application and had subsequently granted a break, as the prosecution had to acquire the said 2018 statement from the MACC office nearby.